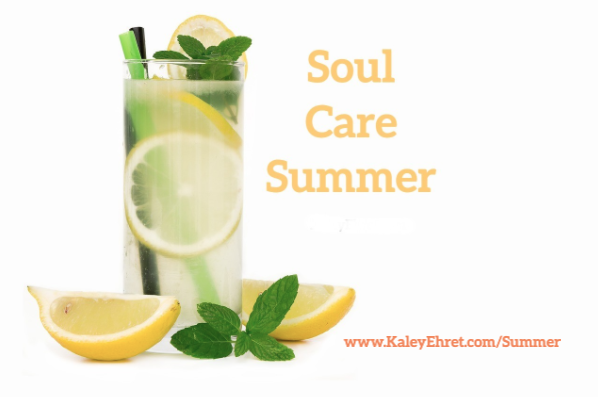 Update: Thank for you a wonderful summer! We are now closed for new registrants.
Summer – the season of goodness. Swimming, boating, vacationing, grilling, gardening, picnicking. We pack all the goodness into those three months.
It sounds so lovely and – if truth be told – a little exhausting too. In the midst of all of the busyness, it's easy to forget to make space to slow down, to pay attention to our souls. We can lose sight of the rhythms we need in order to continue to connect with God and with each other.
This is why I am inviting you to join me for Soul Care Summer.
If you are in need of:
space to pay attention to your heart
space to listen to God
an encouraging community
a few moments to breathe each week
…then this 6-week online community is for you.
When: We will meet on Thursday afternoons from 1-2 pm EST via Zoom on the following dates:
July 1
July 15
July 22
July 29
August 5
August 12
Cost: $25 for the entire six weeks
Our time together will be spent slowing down, making space for gratitude and connection. We will practice a short time of Lectio Divina and answer three questions: What is hard? What is helping me? What am I grateful for? Glass of lemonade in hand and a cool spot in the shade is recommended!
I can't wait to connect this summer, friend. Click below to sign up now and I will send an email with all the details!
[purchase_link id="2145″ text="Join now!" style="button" color="magenta large"]