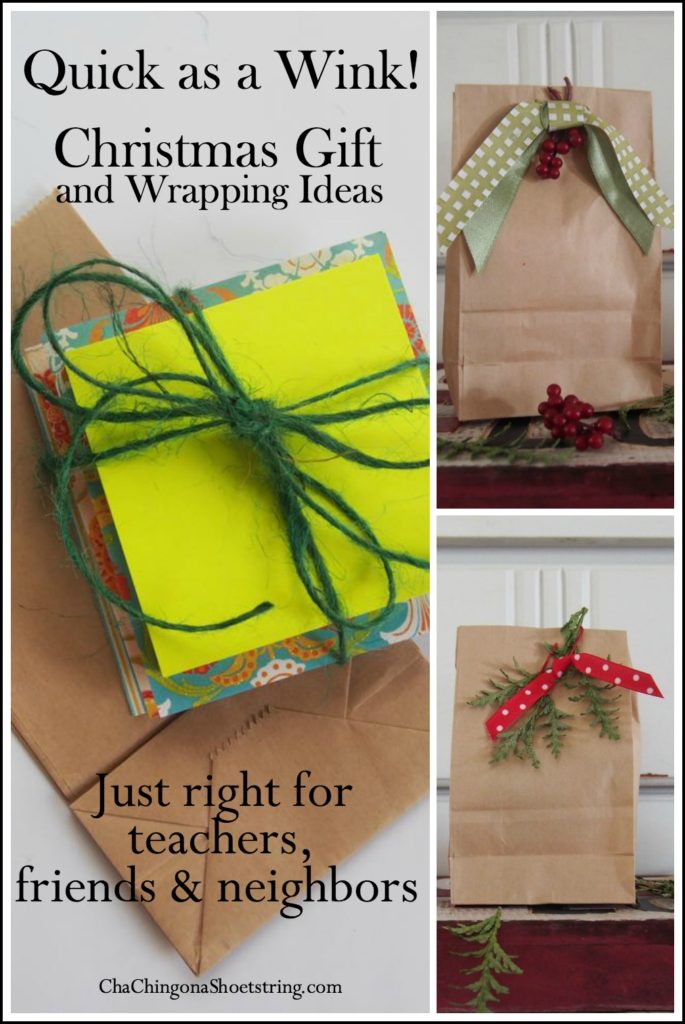 Not familiar with our
Rule of One
? These are the types of gifts that can be given as gifts to neighbors, teachers, friends and more. One Gift + One Prep Time = A Simpler Christmas
My goal in creating gifts for teachers, friends, and neighbors is for them to be warmly heartfelt, yet at a modest cost. In addition, I want the gifts to be consumable because most people don't need something more to find a spot for in their house.
I think that this gift fits the bill exactly; afterall, who doesn't use sticky notes?!  [Personally, I would love to find a gift like this in my Christmas stocking.]
So, let's go. Once you gather your supplies, you'll be surprised at how quickly you can create a gift for those on your list.
Basic supplies needed:
–decorative cardstock–twine–a supply of sticky-note pads–small paper bags
–adhesive–trimmer
For the wrapping:
–hole punch–assorted ribbons or ripped fabric for bows–gift tags–and any other Christmasy touches you might want to add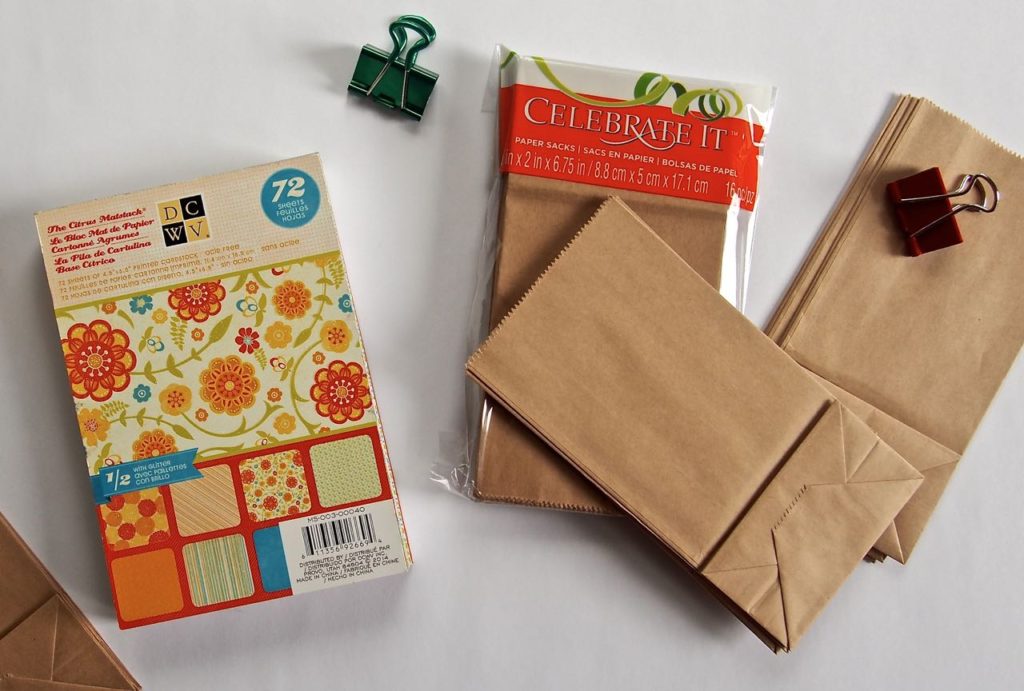 I got the paper pad at Michaels using their 50% off coupon, but any random scraps of decorative paper you already have on your shelf will work. I also bought the  3.5 x 2 x 6.75″  Celebrate It™ mini paper bags at Michaels, once again, using a 50% off coupon. You can find mini bags on Amazon also, but for this project it's important that the bags are at least 6.75″ wide. I made the mistake of ordering bags that were only 3 x 2 x 6″ and the pads wouldn't fit into them.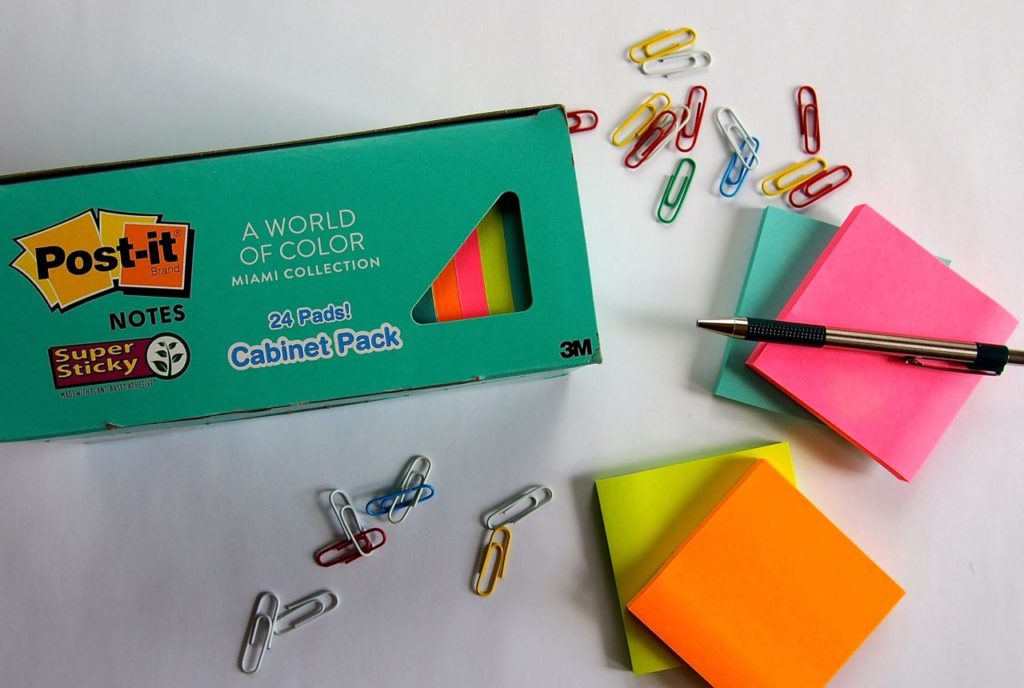 The Post It® Notes I ordered with Amazon Prime. I wanted high quality notepads because this is, after all, a gift. [Sticky notes are one thing I don't buy at a dollar store.]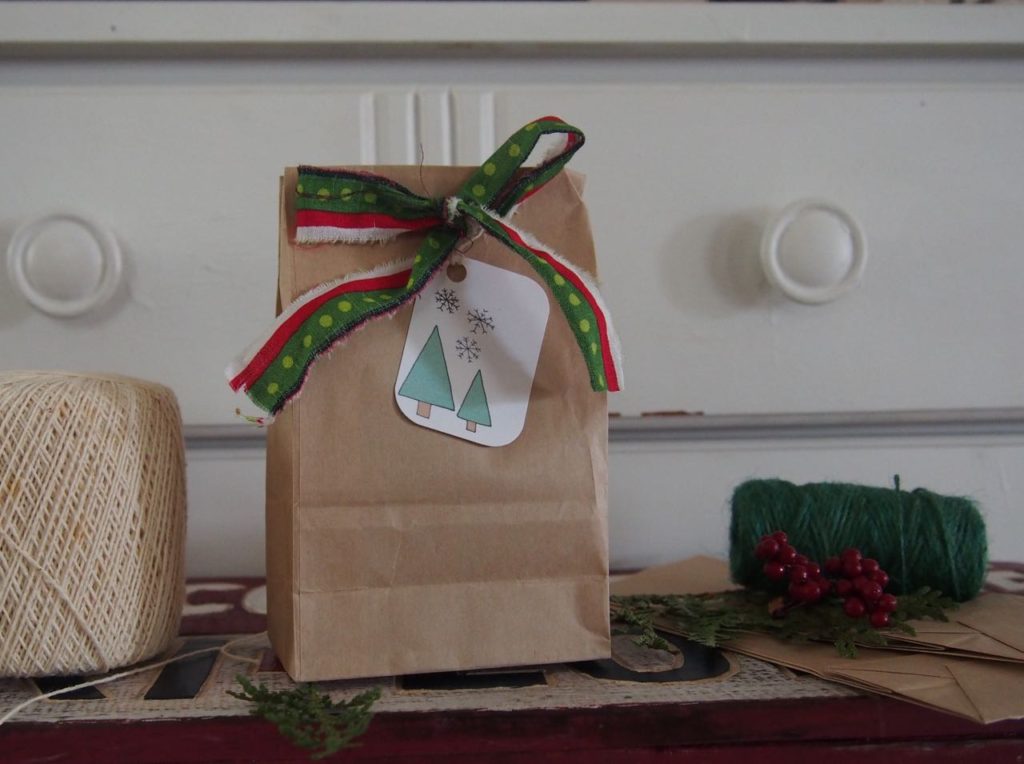 Wrapping Idea #1: I ripped a strip of fabric to create a bow. The tag printable can be found here.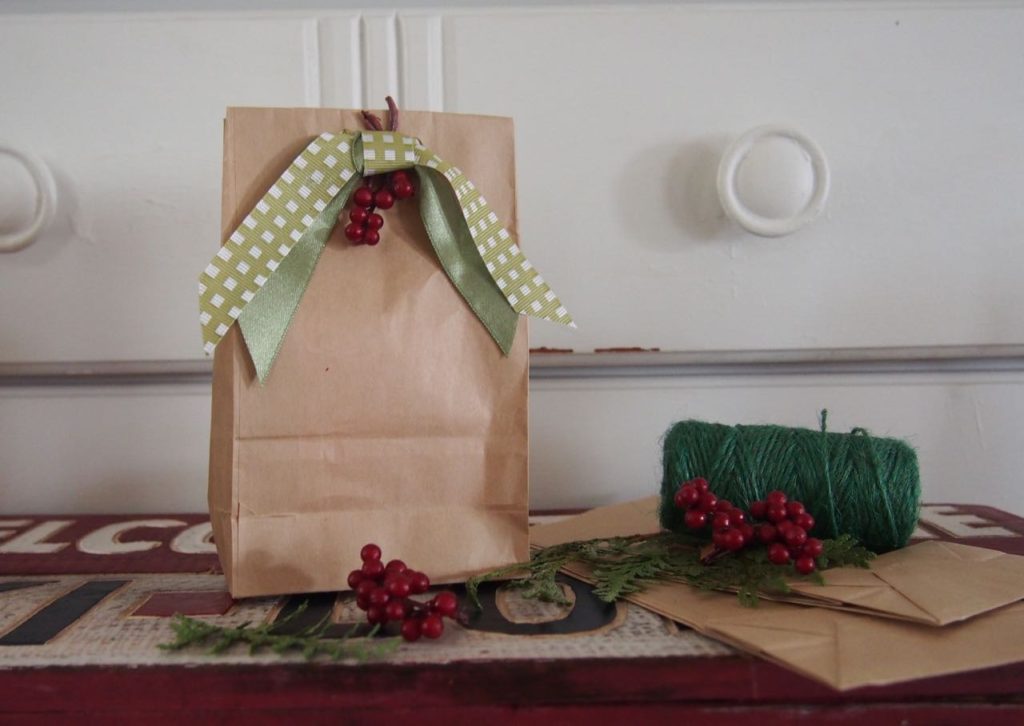 Wrapping Idea #2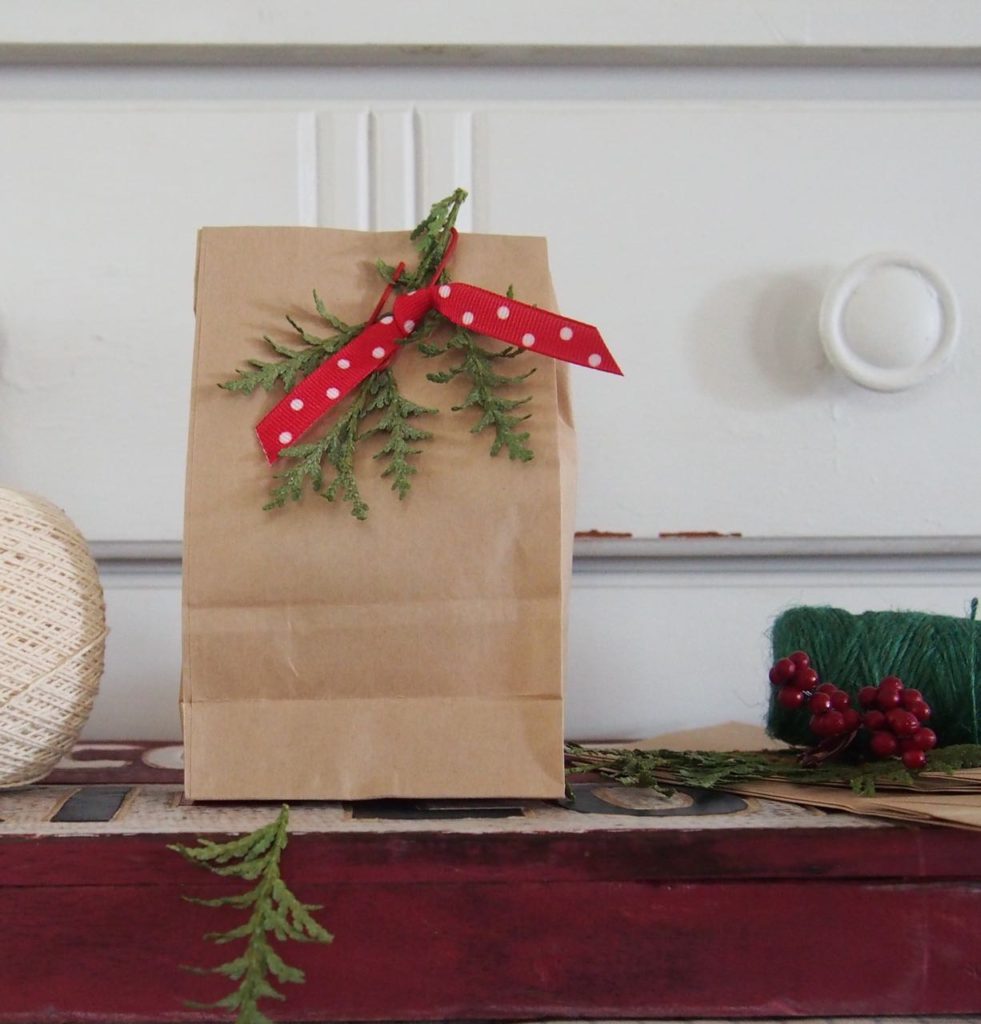 Wrapping Idea #3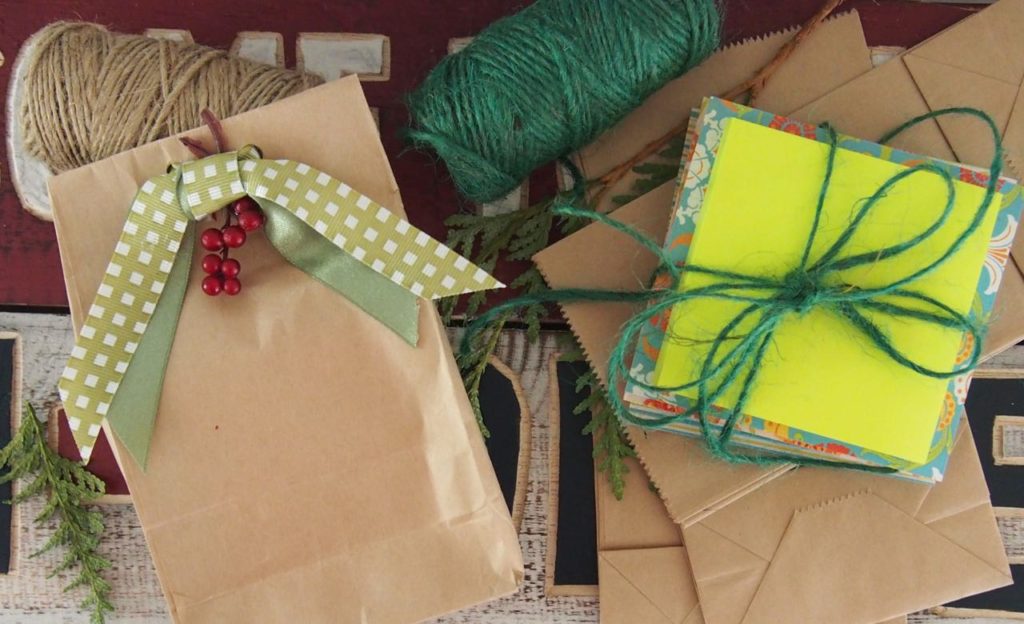 And there you have it–uncomplicated, modest cost, creative, consumable, and heartfelt.  All that in one very little bag.