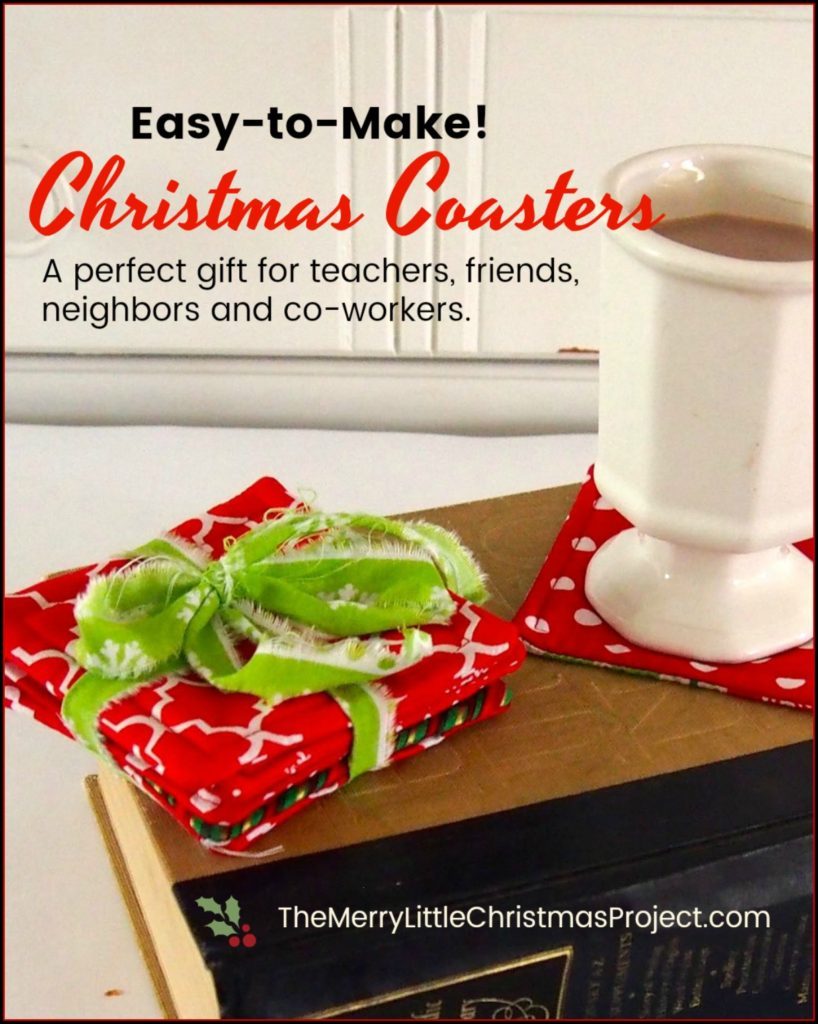 Not familiar with our
Rule of One
? These are the types of gifts that can be given as gifts to neighbors, teachers, friends and more. One Gift + One Prep Time = A Simpler Christmas
I can't sew. Well, that's not exactly true. I can sew very simple things. And these Christmas coasters are a very simple thing.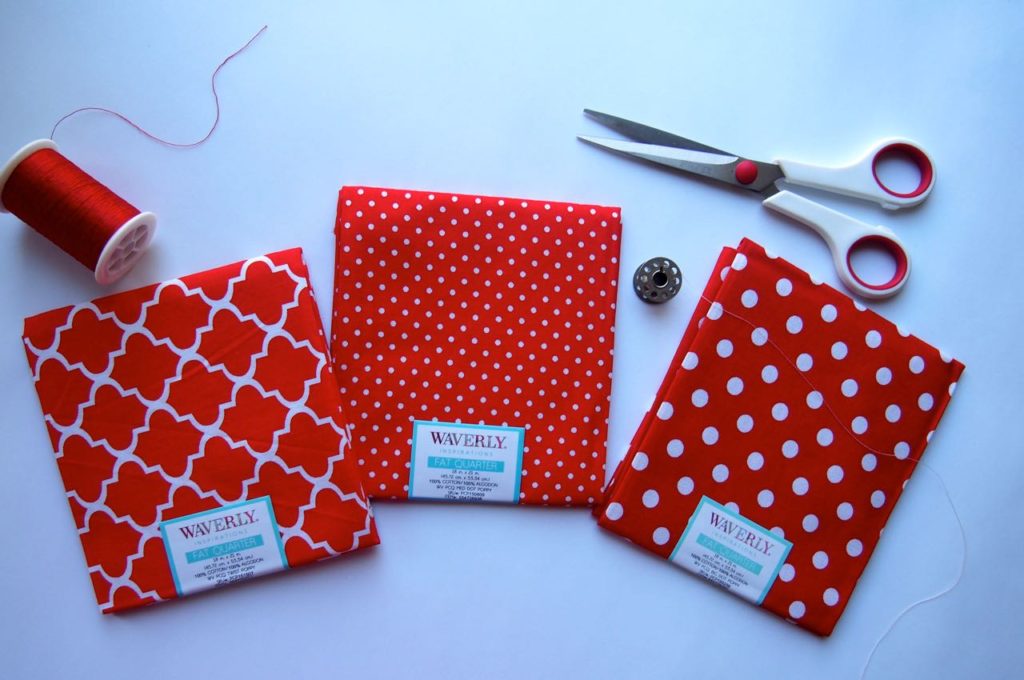 First choose an assortment of cotton fabric. Use random scraps collecting in your fabric pile.  Or–enjoy a trip to the fabric/craft store. I shopped at Joanne Fabrics and Walmart, and all the fabrics I bought were 40% to 75% off. Yes, that's right–75% off!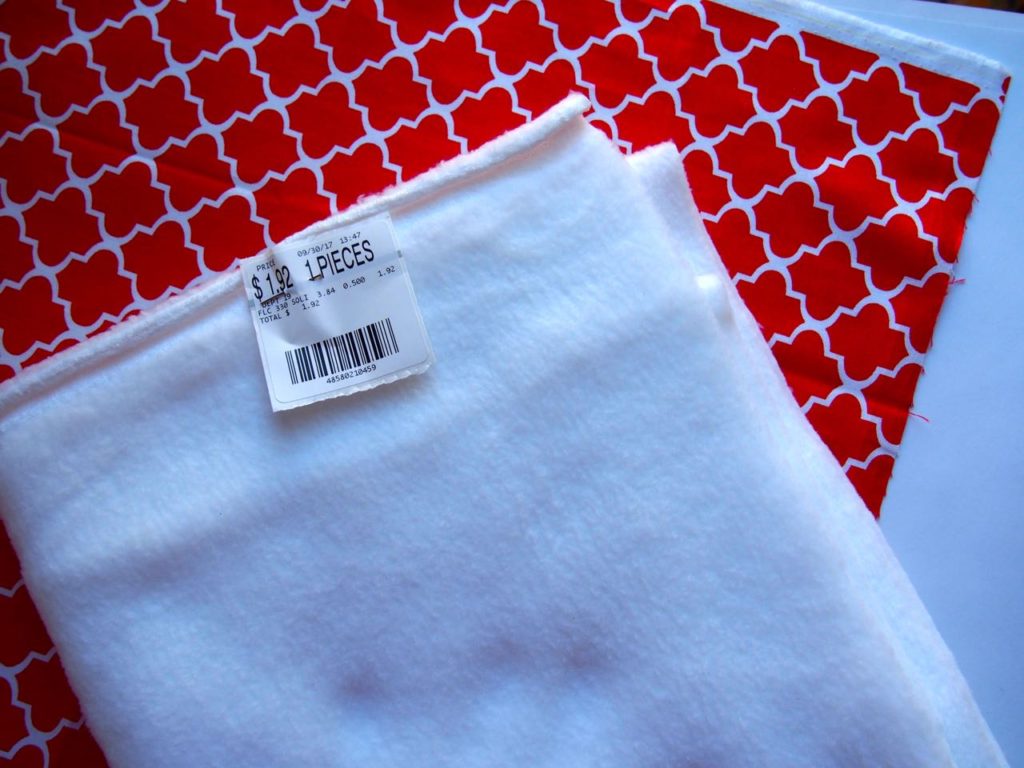 And pick up some fleece to give the coasters substance,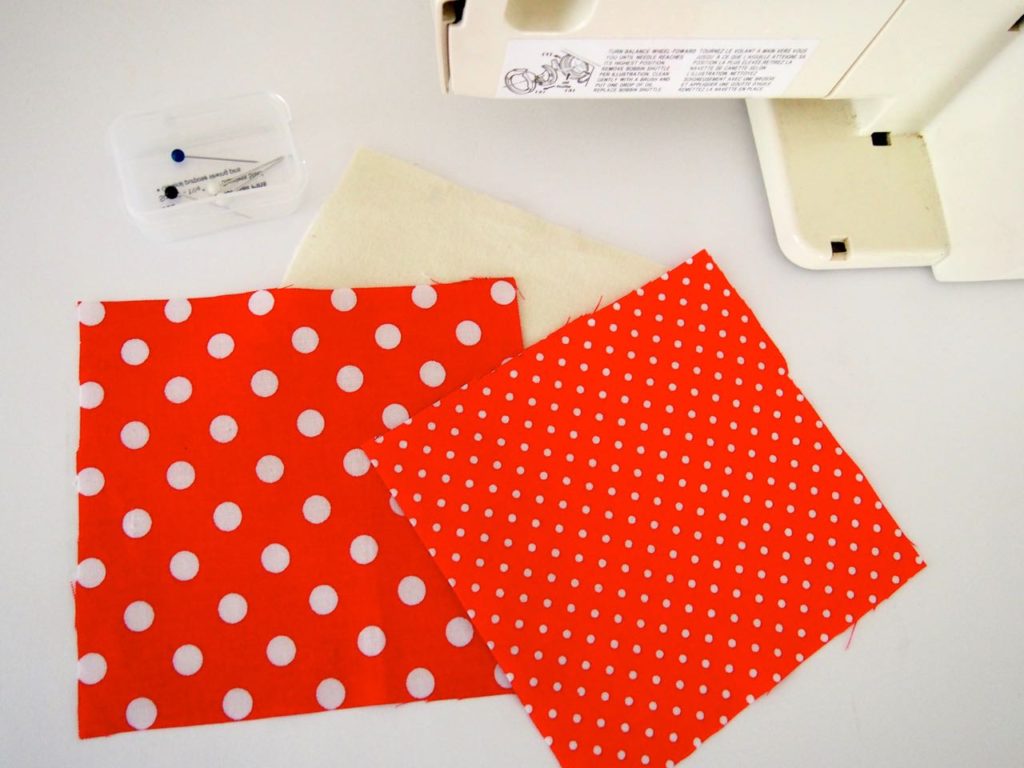 Cut two 5×5″ squares of fabric and a 5×5″ square of fleece.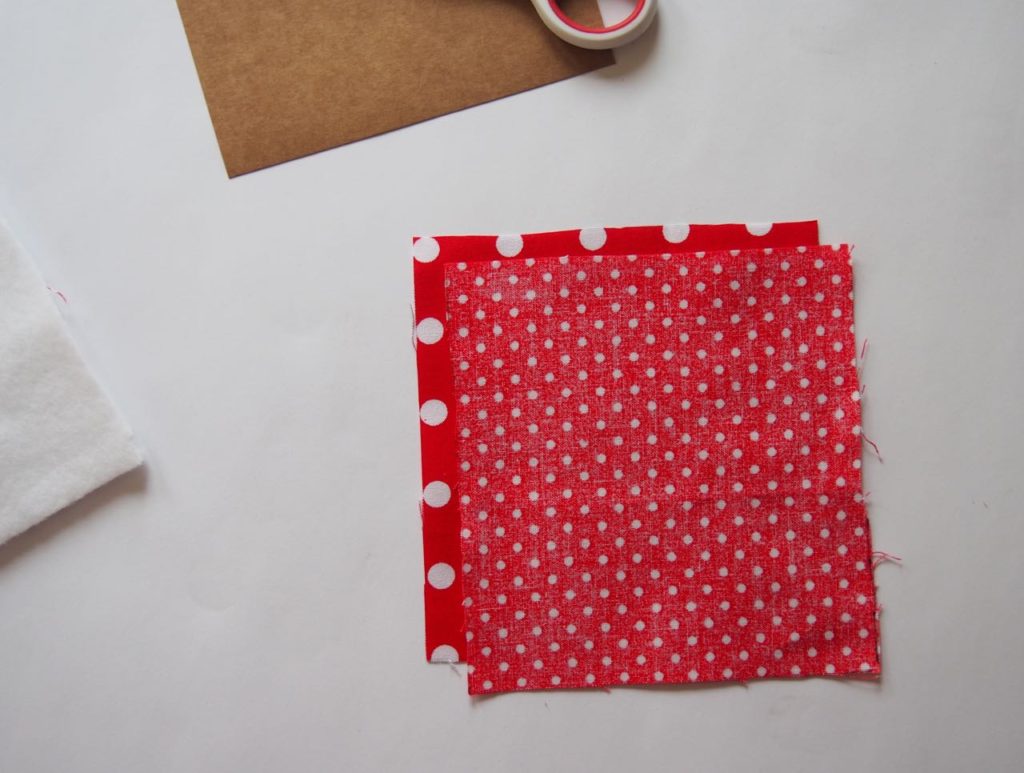 This is very important–I have made the mistake too often. First place one square down, right side up. Then place the second square on top of the first, right side down. The two right sides are to be face to face.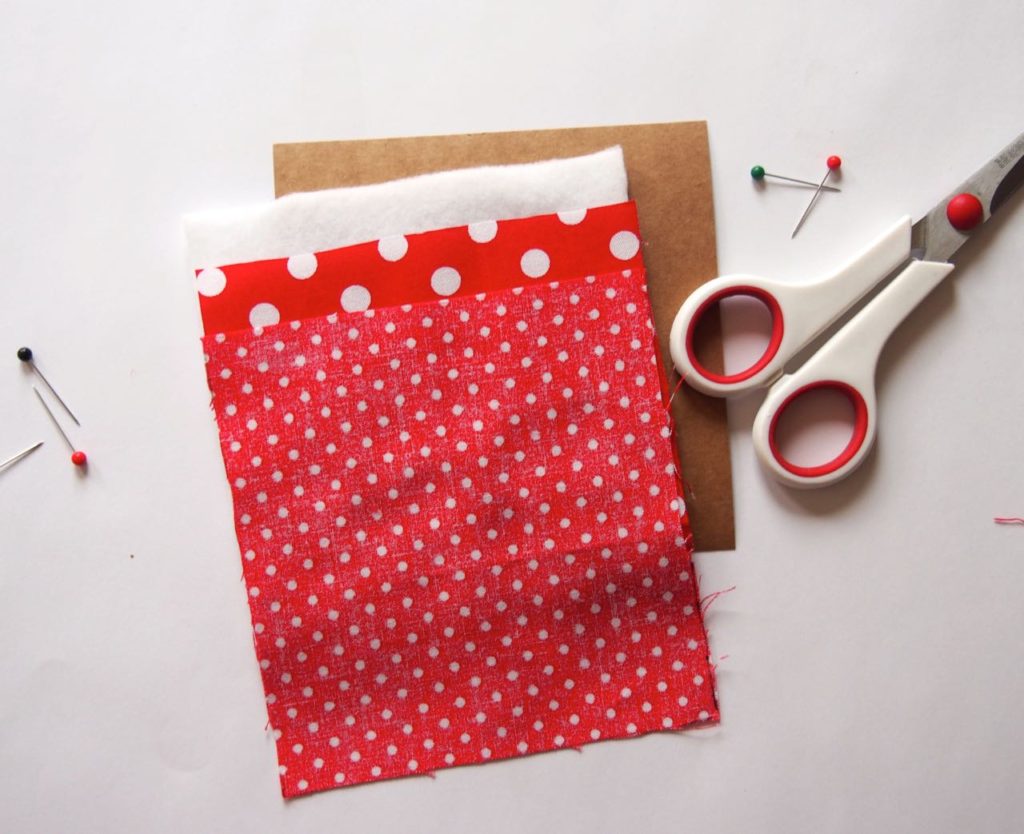 Finally, put the fleece on the bottom–under the two squares of fabric–and line the three squares up evenly.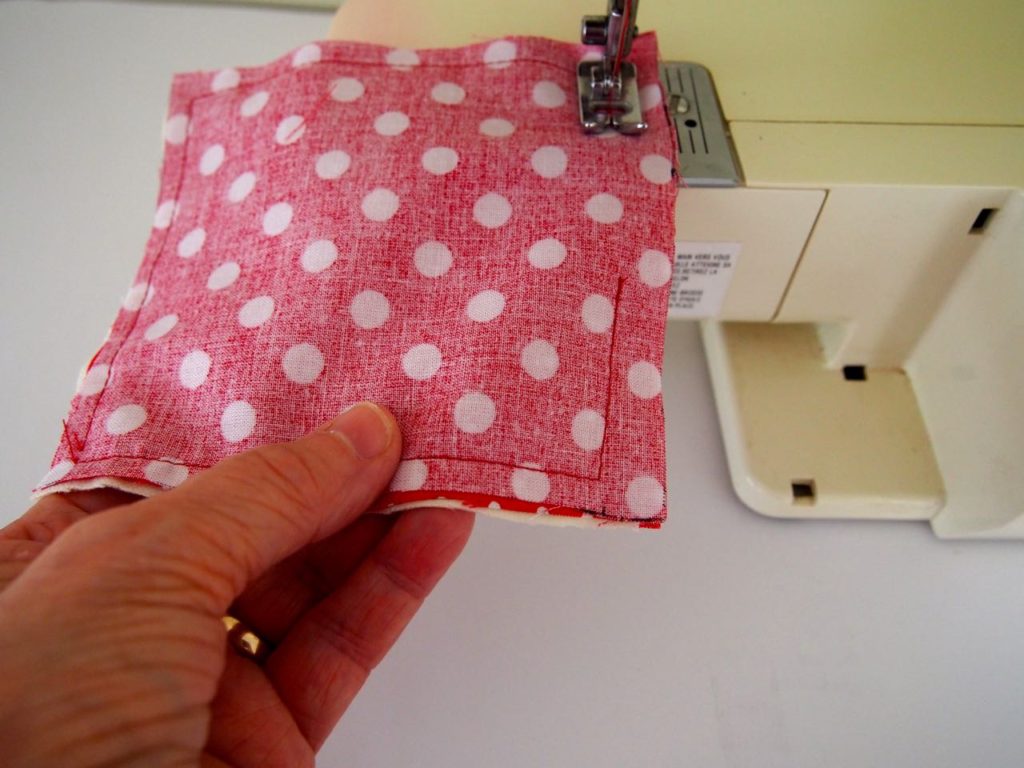 Stitch around the coaster except for about a 2″ space.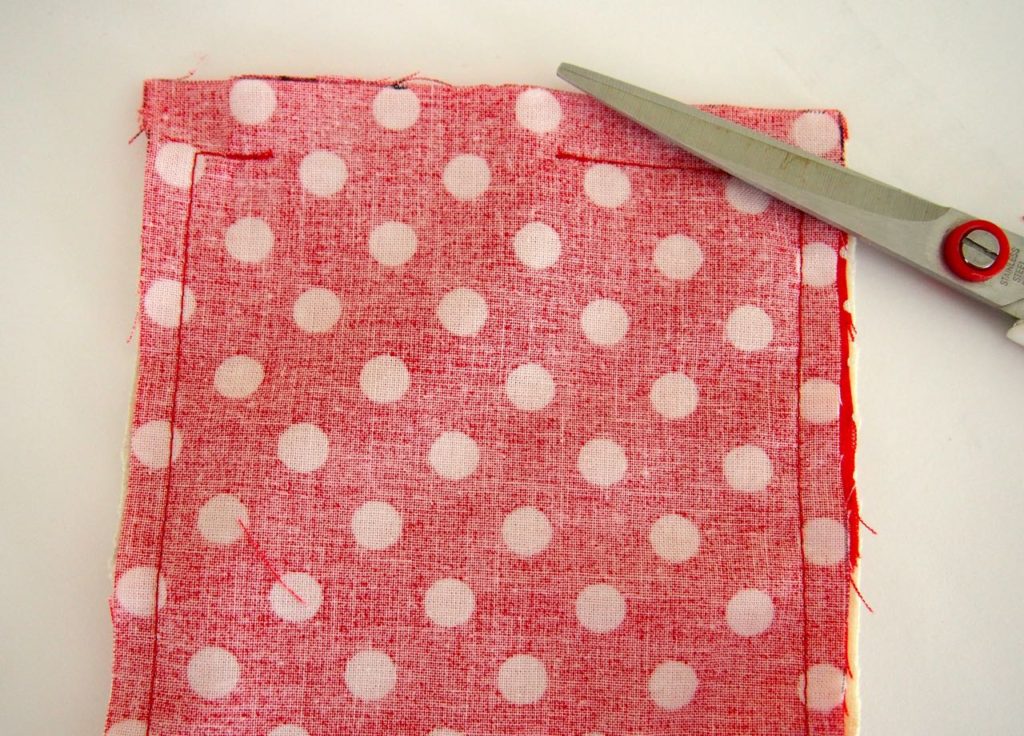 This unsewn space will be used to pull the fabric from the inside out. Also trim the fabric off at each corner.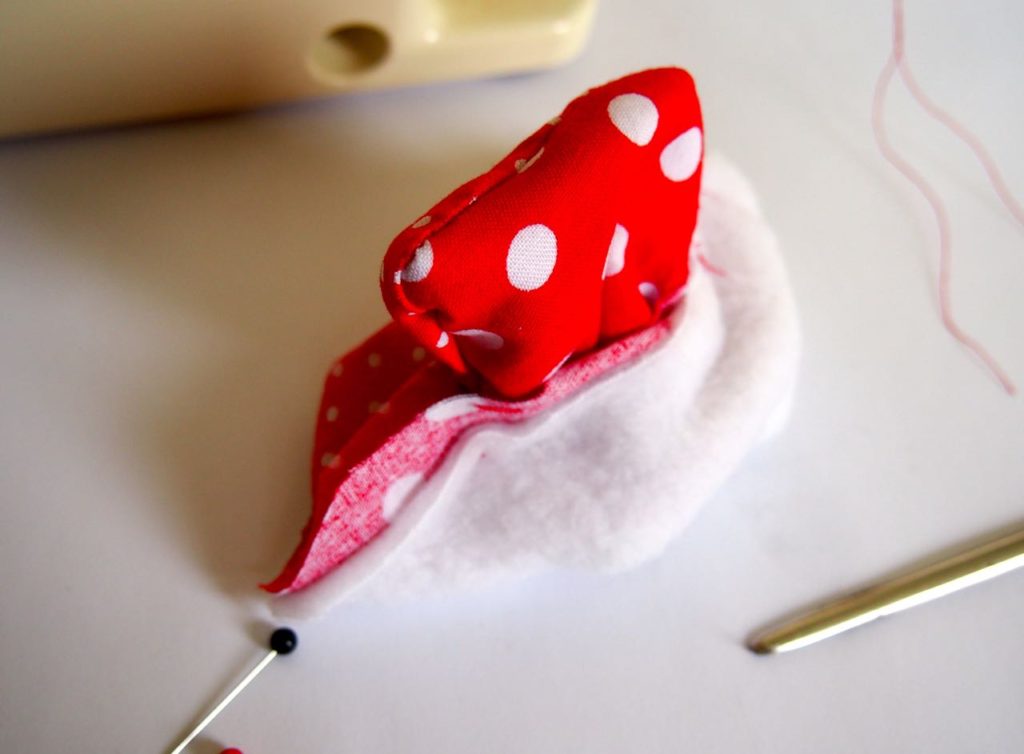 Turn the coaster inside out leaving the fleece inside.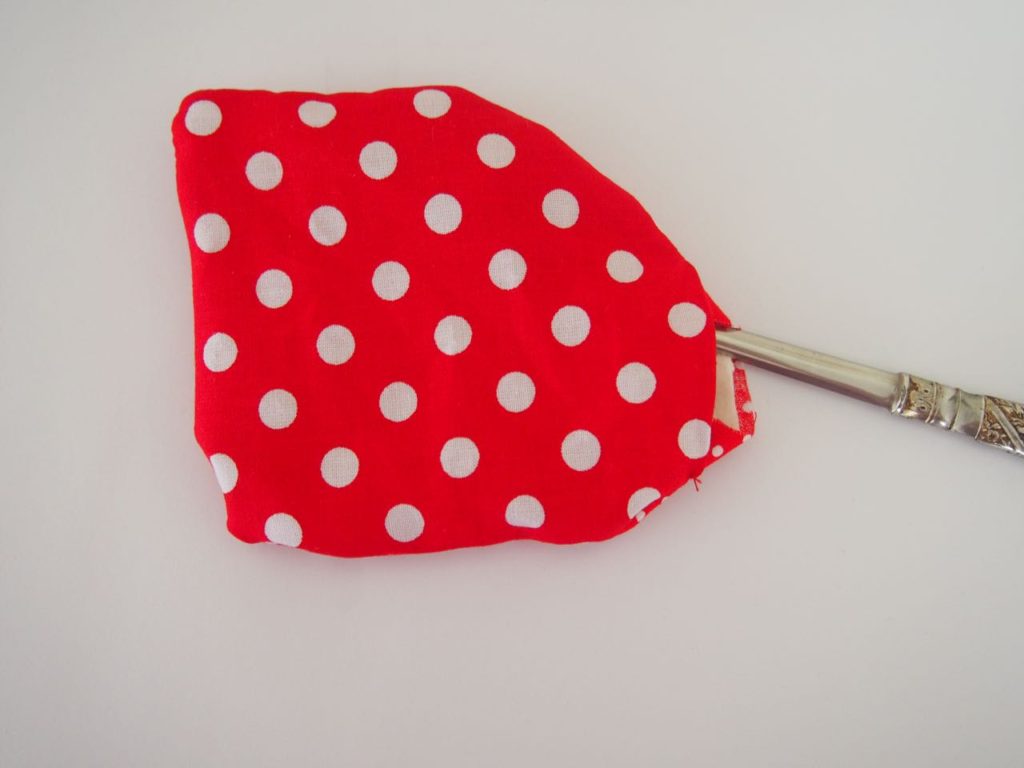 I used a letter opener to poke the four corners.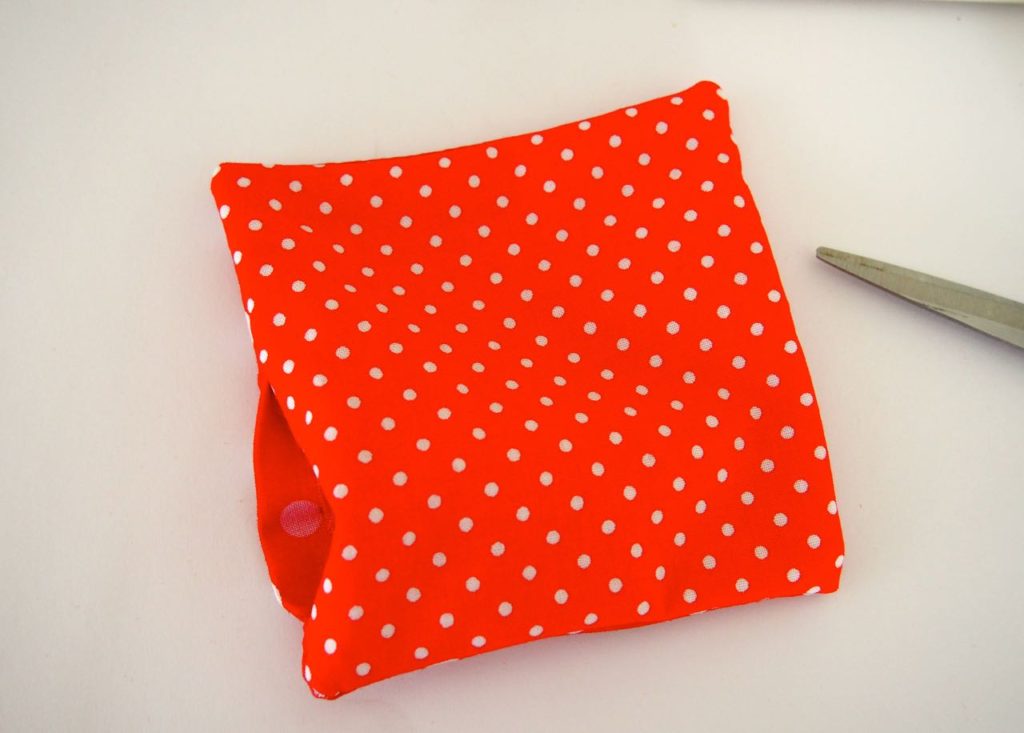 Iron the coaster, being careful to flatten the unsewn space to get it ready to be stitched shut.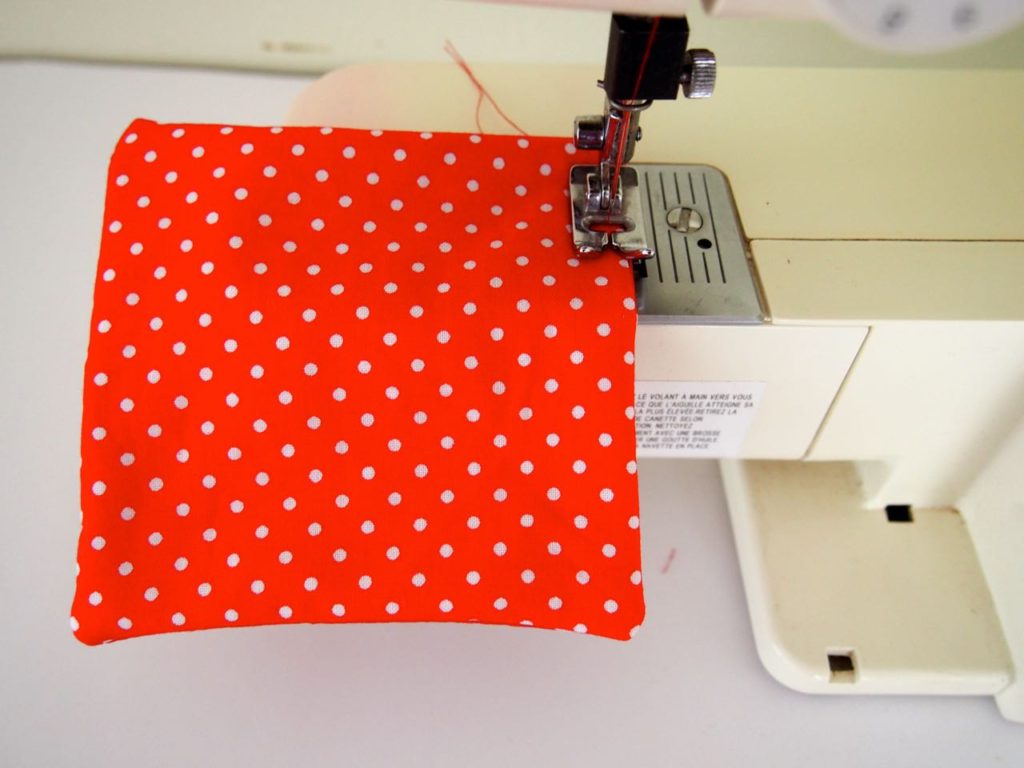 Stitch all the way around about 1/8″ from the edge.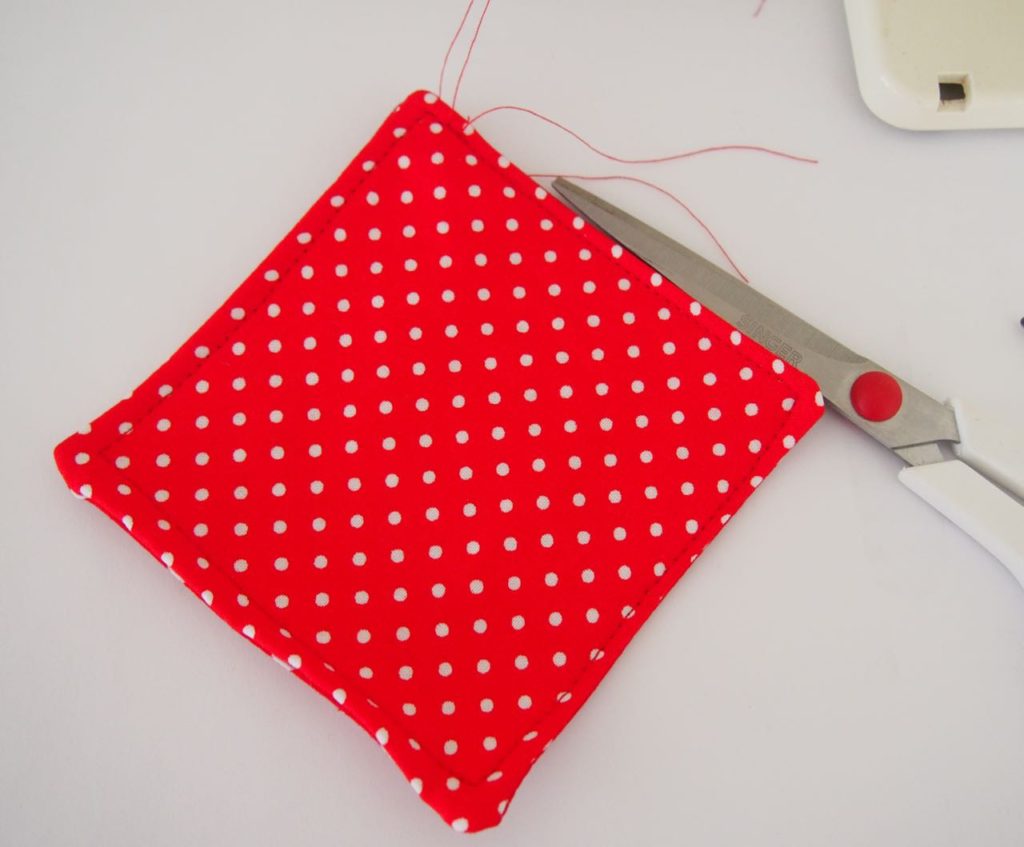 And there it is–stitched and completed. Wasn't that fun?!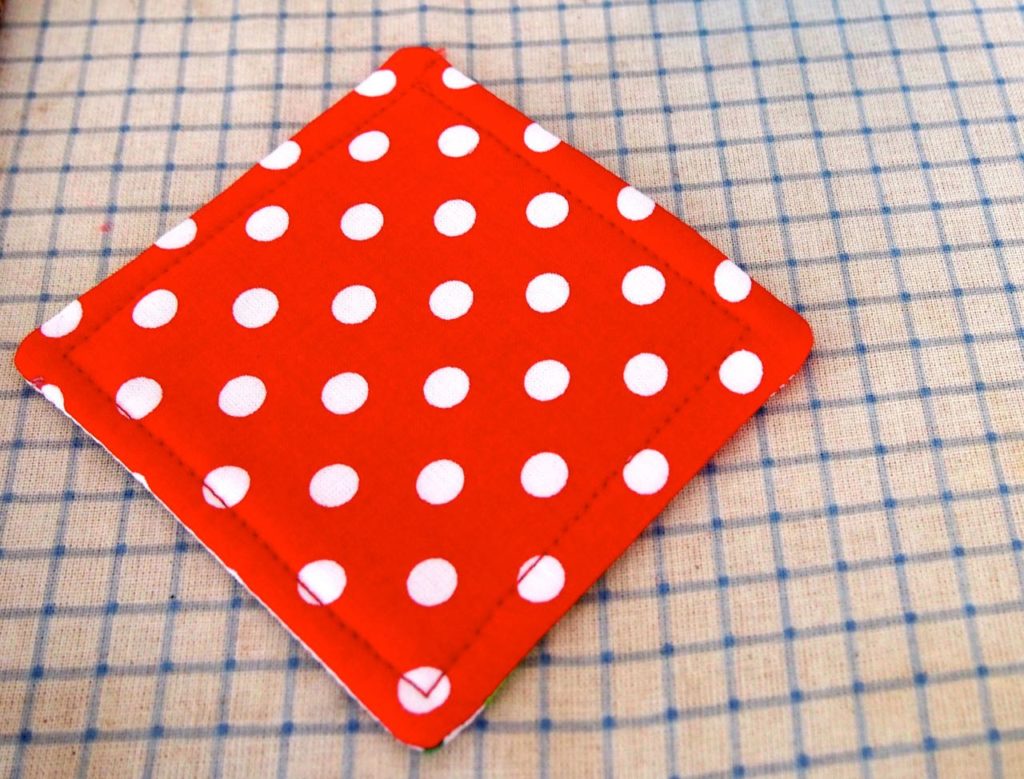 And isn't it beautiful?
Now that you know how easy it is, you can cut more fabric squares and make a lovely stack for a gift.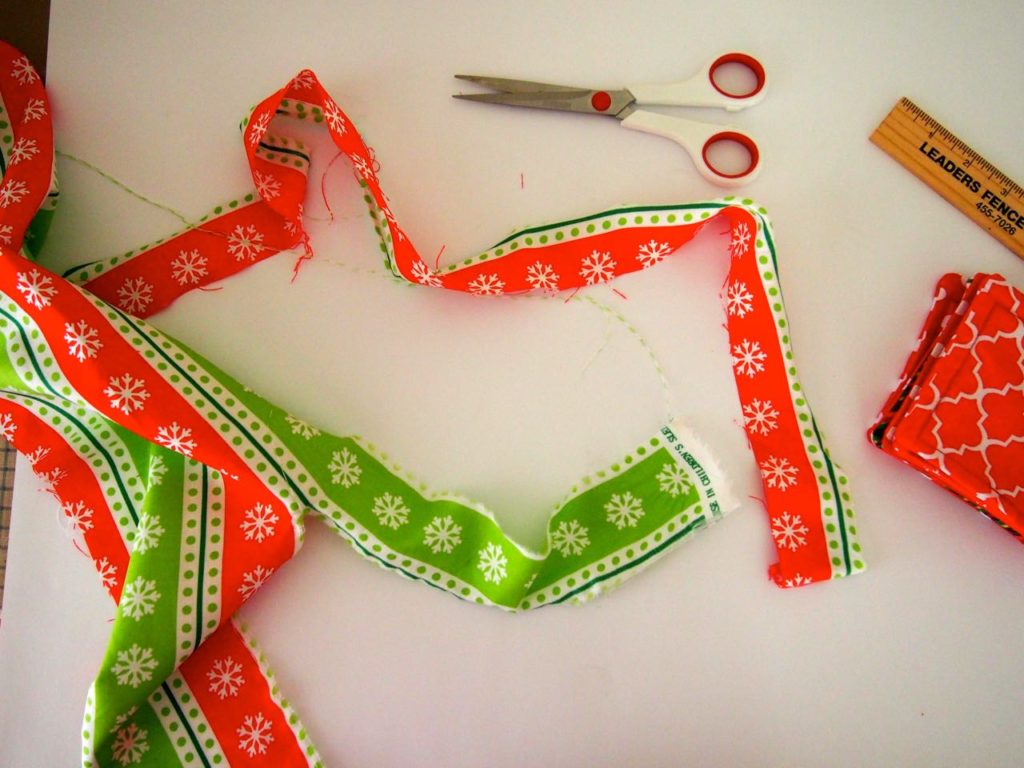 To wrap the stack of coasters, you can use any ribbon or you can rip a strip of colorful fabric, wrap it around the coasters…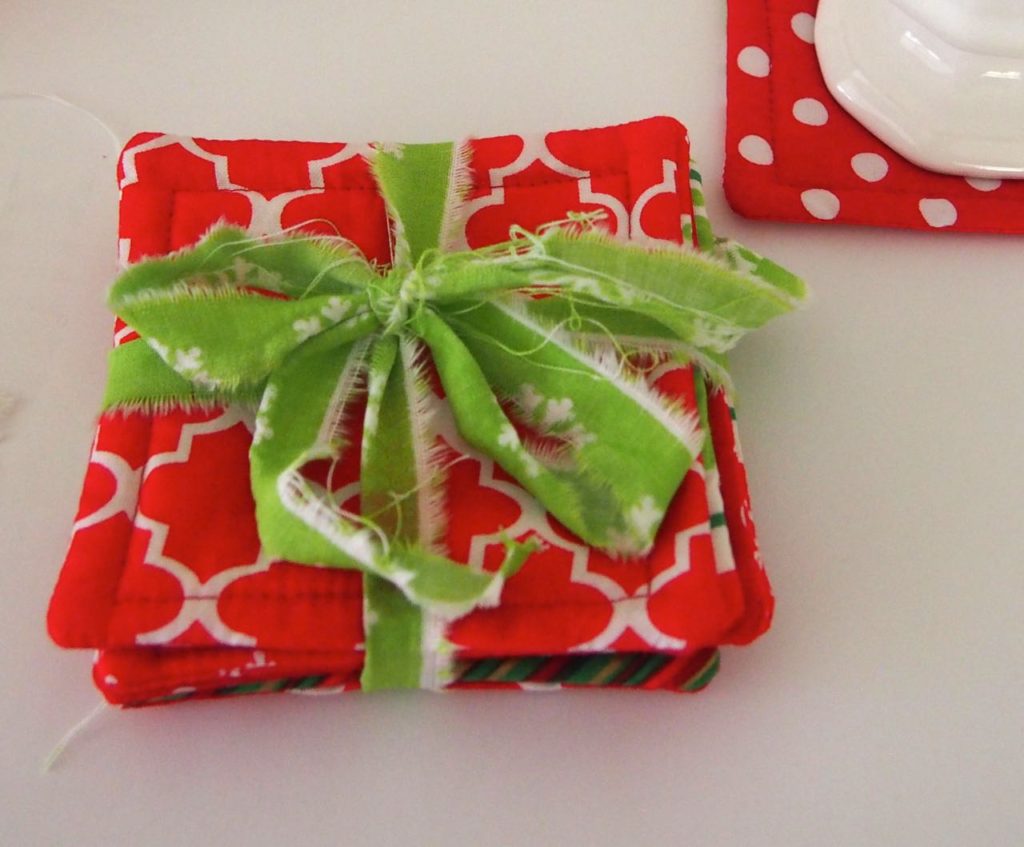 …and tie a happy bow.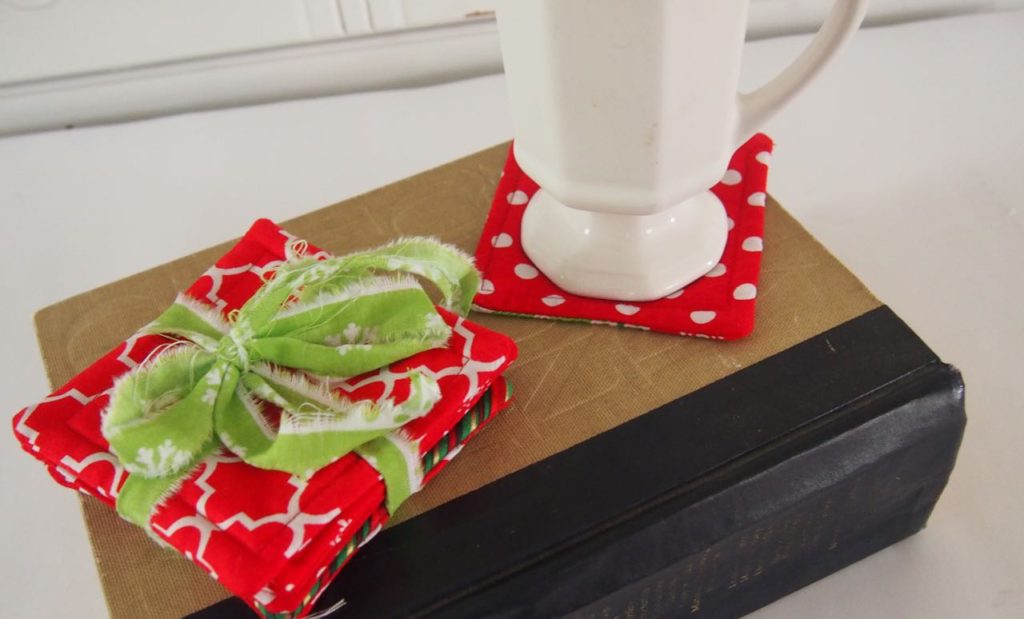 Lovely indeed.
***
How about making gifts to match decor or to use any time of the year?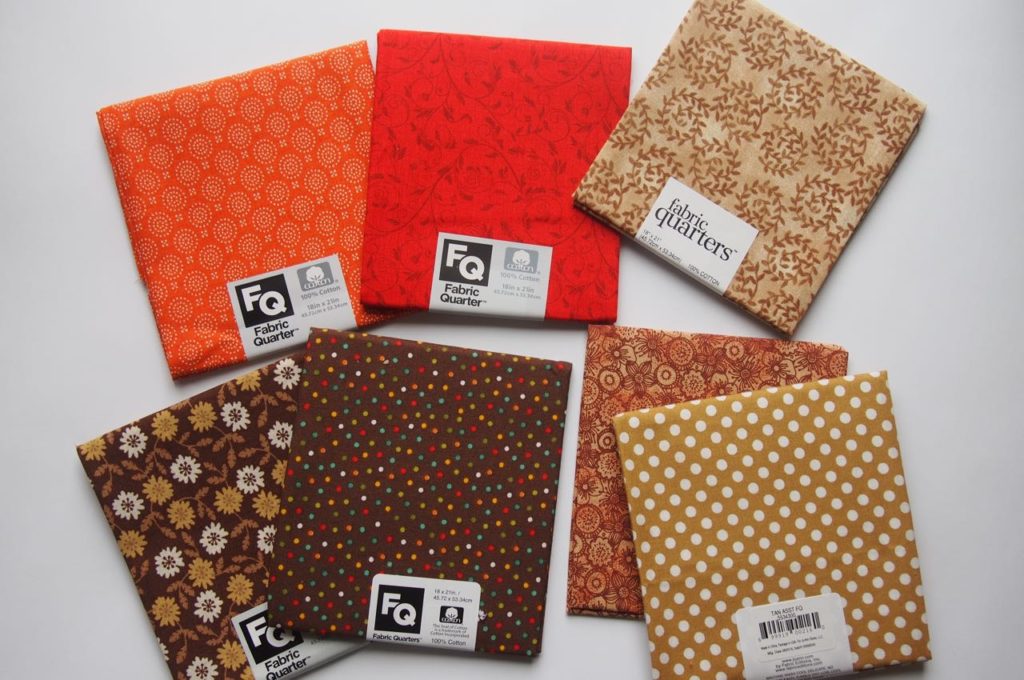 For my daughter's family, I made one side of the coasters for autumn and the other side for Christmas.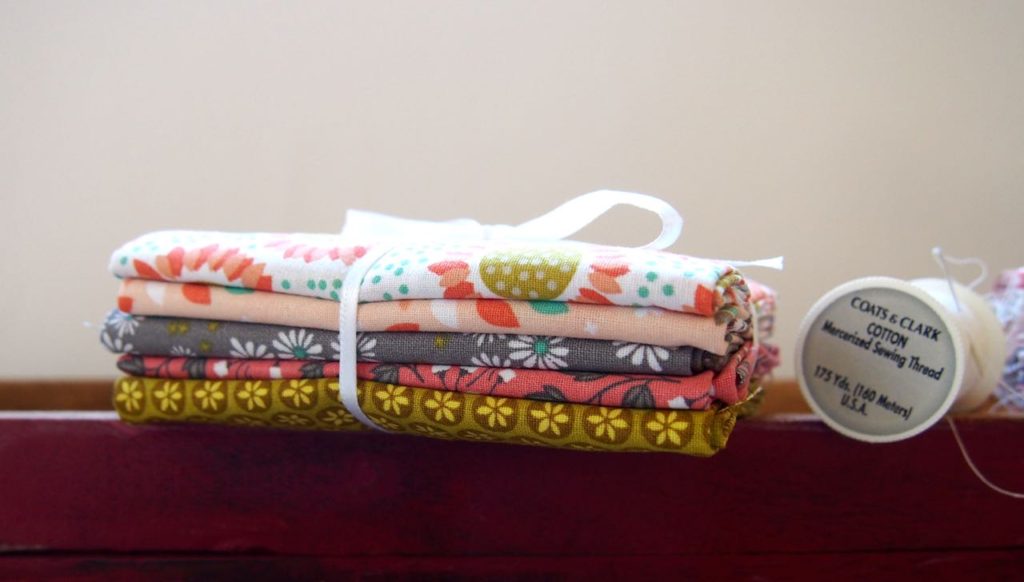 Can't you just imagine the fun that I will have with this stack of fabric I found at Walmart.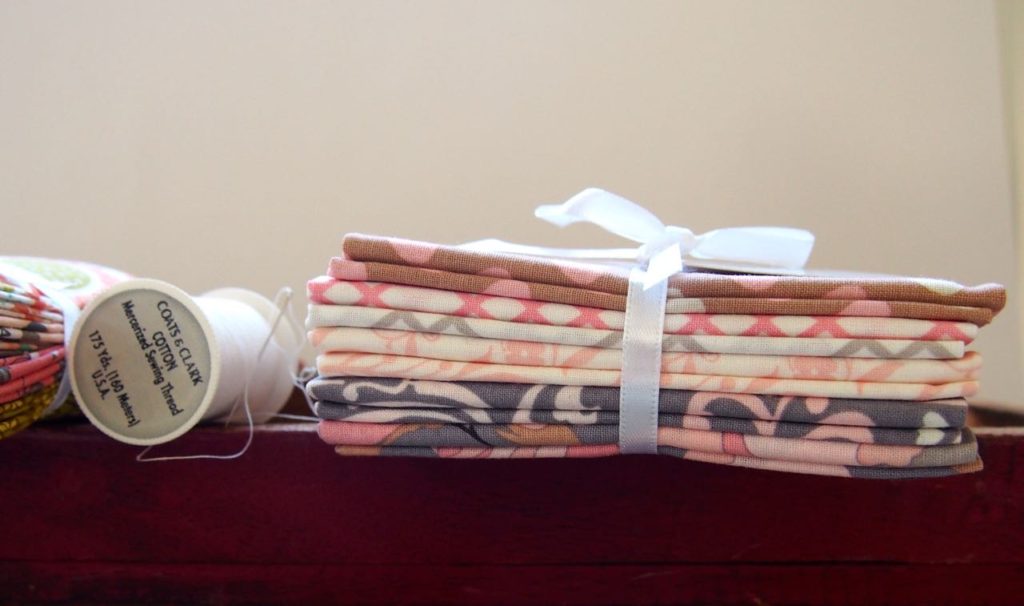 And what about this stack? What lovely coasters I can make for a hostess gift or a gift for teachers, neighbors, coworkers, and friends.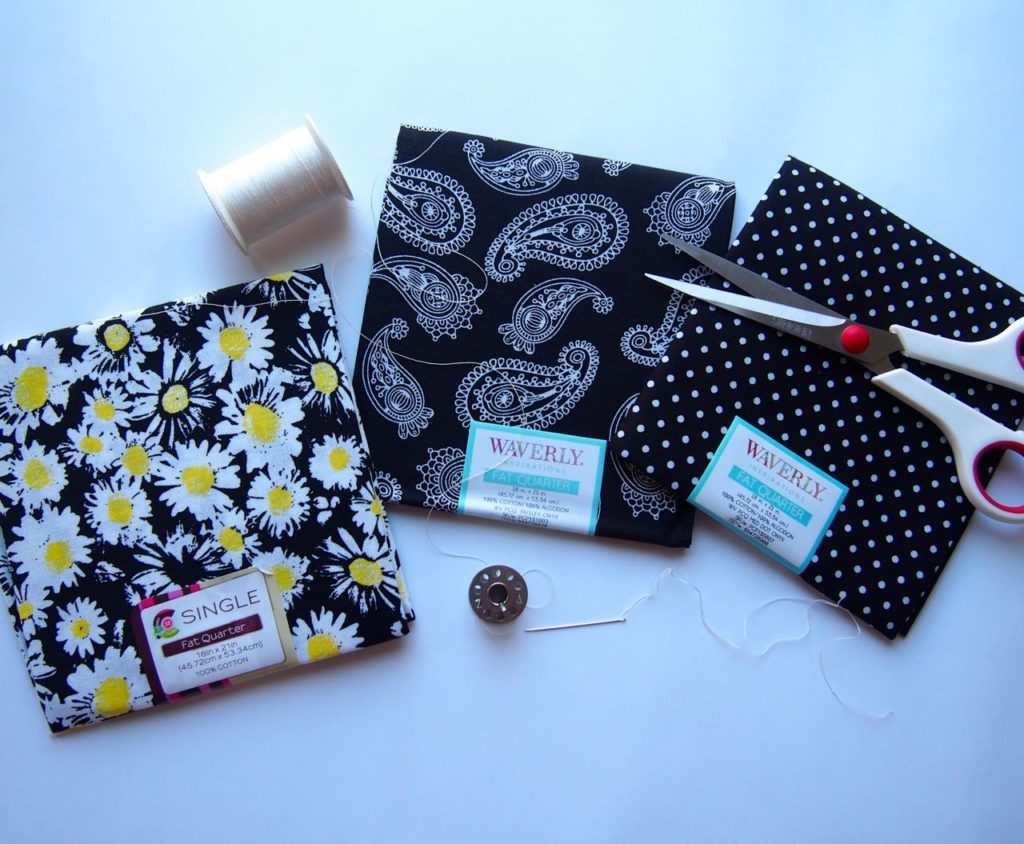 See below what I did with this assortment of black squares…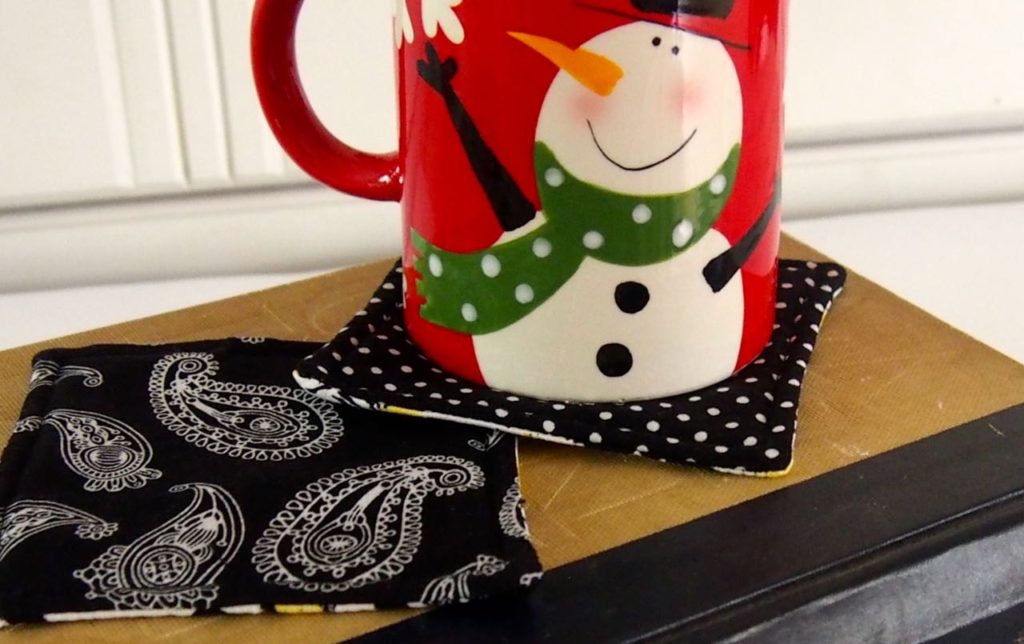 And there you have it! An easy-to-make gift for the people you know and love.
What a beautiful way to say Merry Christmas.
***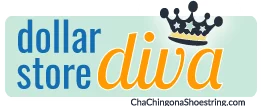 For those of you who haven't met her, the Dollar Store Diva happens to be my Mom who has a special power.  She can transform Dollar Store and other inexpensive finds into super fun gifts and crafts that would brighten anyone's day! Check out more from her here.