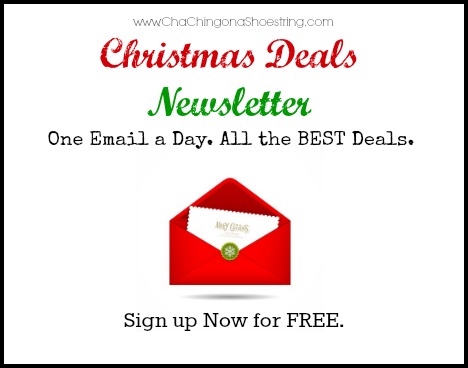 If you have been around for long, you are likely aware that my blogging roots began in the world of saving money over at my other blog Cha-Ching on a Shoestring.
I now am blessed to have some amazing assistants who scour the web each day to help you find amazing deals and stretch your Christmas budget dollars even further.
To make it simple, we have created a Christmas Deals newsletter, which goes out each afternoon with a summary of the best deals we have found that day on Christmas gifts. This has become a very popular way for my readers to get a quick glance at each day's deals so they don't miss any!
If you'd like help finding the best prices for your Christmas shopping this year, click here to sign up now. I'll even send you some free Christmas planning resources just for signing up!