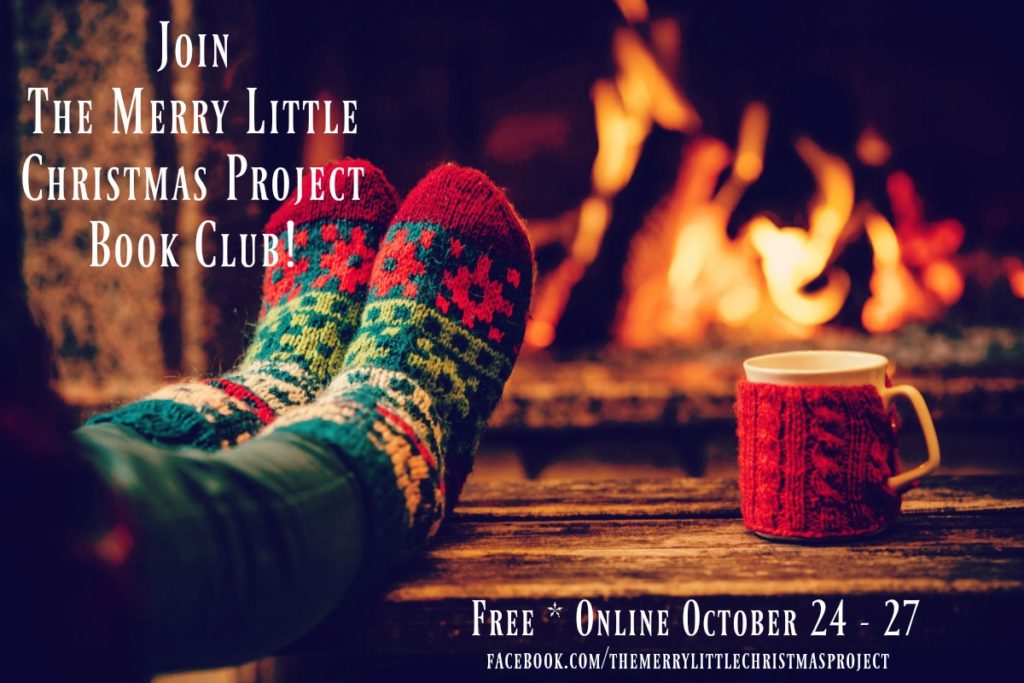 I am delighted to offer a FREE online book club this year, discussing my book The Merry Little Christmas Project: 5 Words that Will Transform your Christmas.
When? 
The book club will be held at 9 pm EST Monday, October 24 – Thursday, October 27 via Facebook Live over at our Facebook page. By watching live, you will be able to ask questions, share thoughts and tips and be a part of the community of people joining in.
Not able to watch live? No worries. You can watch the replays at any time.
Who?
The book club will be hosted by me – the author of The Merry Little Christmas Project – and will include many others who have joined me in my journey from stress to less at Christmastime. And YOU, of course!
Why? 
If you have ever wished for a simpler, more joyful Christmas, this book club is for YOU! And all your friends – click here to invite them to join us!
If you would like to sign up for email reminders for the book club, click here to sign up for email list. By signing up, you'll also receive my 3 Days to an Organized Christmas Challenge, along with a whole bunch of great printables and freebies!
Want to purchase the book or planner so you can join in the discussion? Click through each of the links below to find them on Amazon, or click here to learn more. 
The Book: 
The Merry Little Christmas Project: 5 Words that Will Transform your Christmas – Kindle or print edition
The Planner:
The Merry Little Christmas Project 3 year planner
The Merry Little Christmas Project Planner (PDF printable version)
The Book/Planner Combo Edition: 
The Merry Little Christmas Project Book/Planner Combo Edition