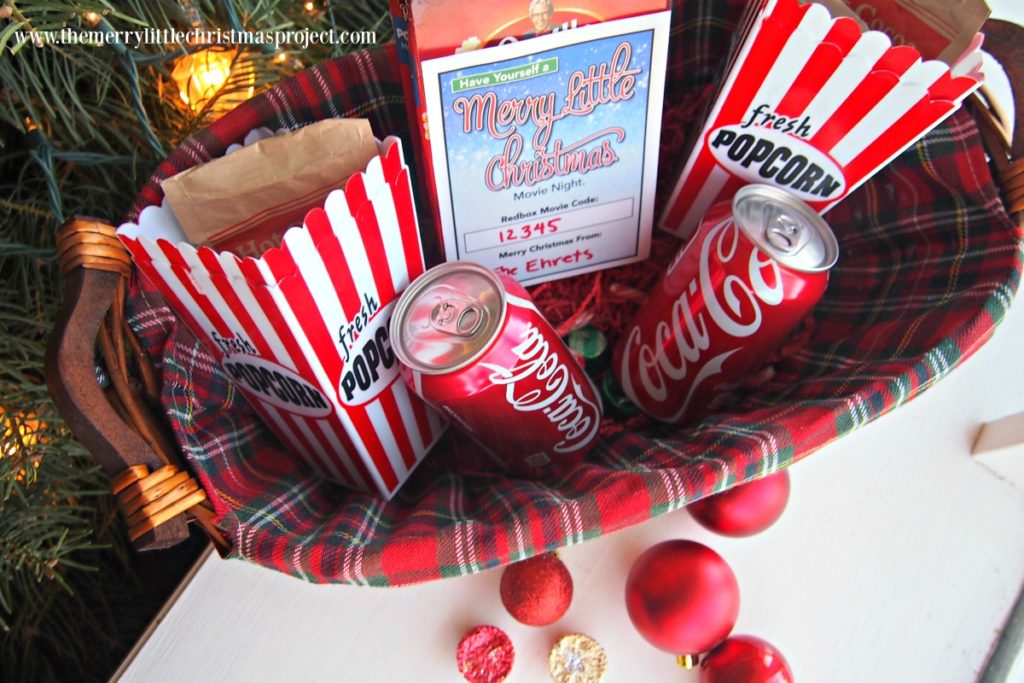 Not familiar with our
Rule of One
? These are the types of gifts that can be given as gifts to neighbors, teachers, friends and more. One Gift + One Prep Time = A Simpler Christmas
I love a good gift basket, don't you?
What I love even more than a good gift basket is a good gift basket that is frugal, easy to make and everyone on your list will enjoy.
Enter the Movie Night Gift Basket Christmas Gift Idea. 
I have given this gift to neighbors, teachers, friends and family. And it never gets old.
You can make one with any combination of the following: 
-basket
-popcorn
-popcorn
-hot chocolate
-cans of soda
-mugs
-Redbox gift code
-candies/candy canes
-cellophane
-ribbon
This year, to make this idea even more fun, I decided to create a Redbox code printable to share with you.
You see, Redbox allows you to purchase codes in bundles of 5, 10, 20 or 50 in the Gifts section of the Redbox website (click on 'Buy Promo Codes').  When you fill out the information, simply enter your own email address in the recipient space and you'll receive an email with all the codes listed.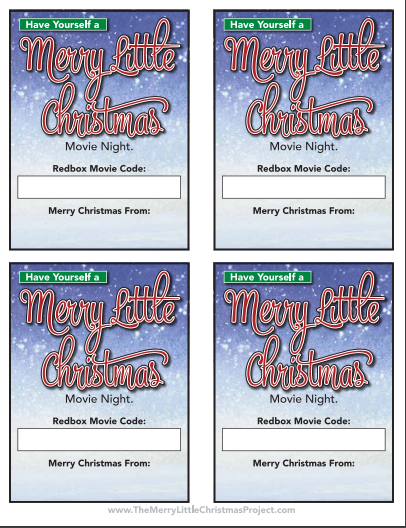 Then print as many of these gift code tags as needed and enter the code in the box.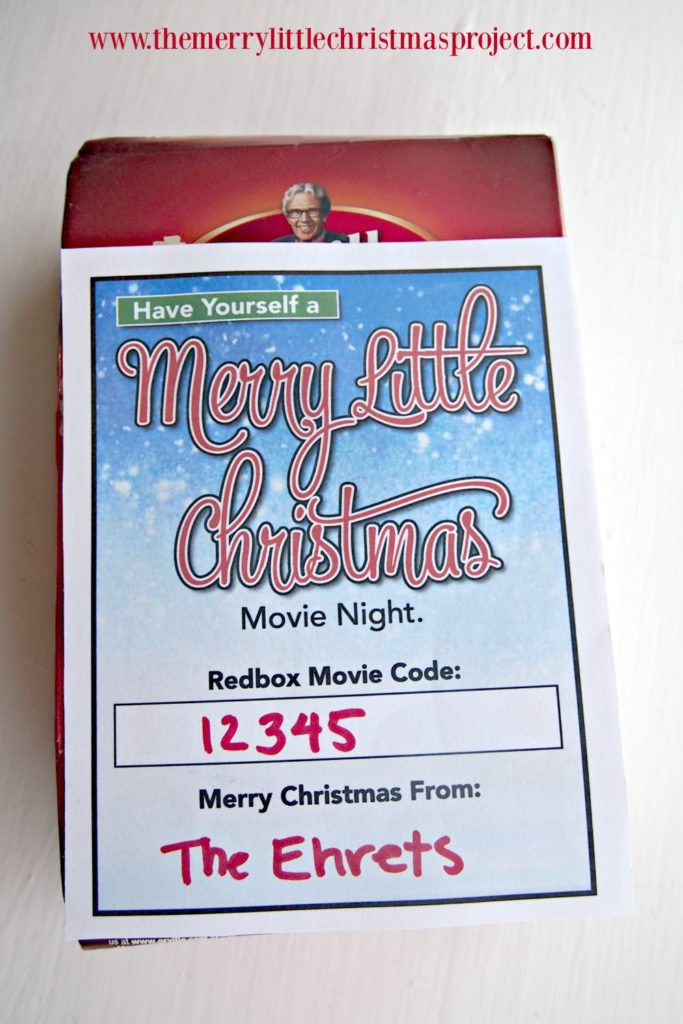 You can use the printable as a gift tag or tape it to the popcorn box like I did.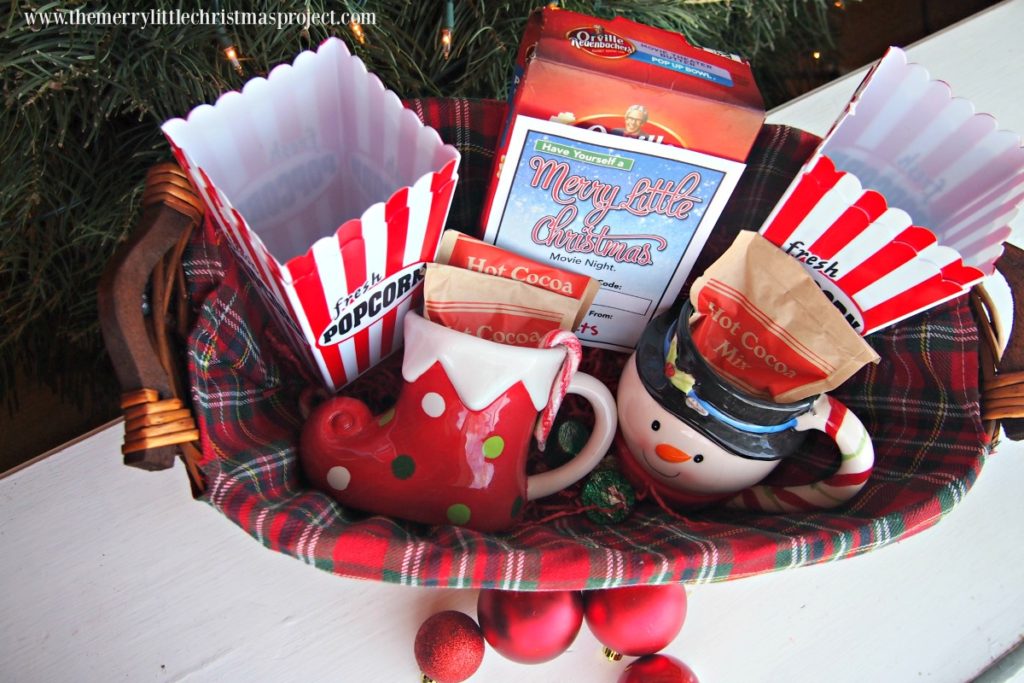 Then put all your goodies in your basket like so! If you happen to have some gift basket shred to add to the basket, that's a bonus.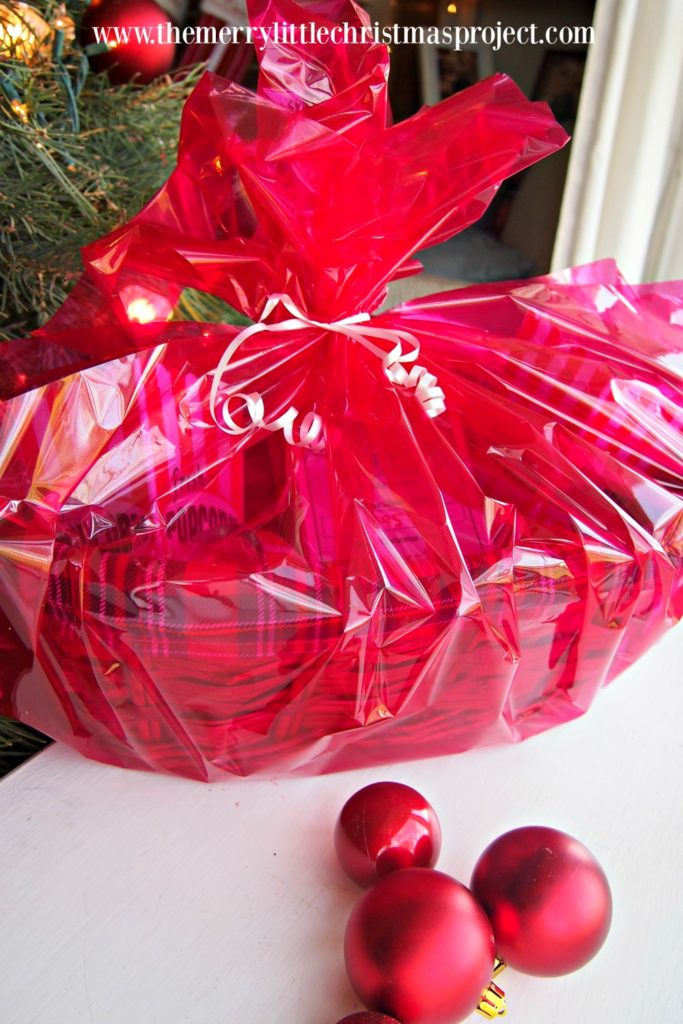 Then add the magical touch – cellophane all tied up with a bow – and voila! You have a Movie Night Gift Basket that everyone on your list will love.
What I love about this idea is that it's likely you could find all of the items at the dollar store. You could easily put together a lovely basket for less than $10. What's not to love about that?
Happy gifting, friends!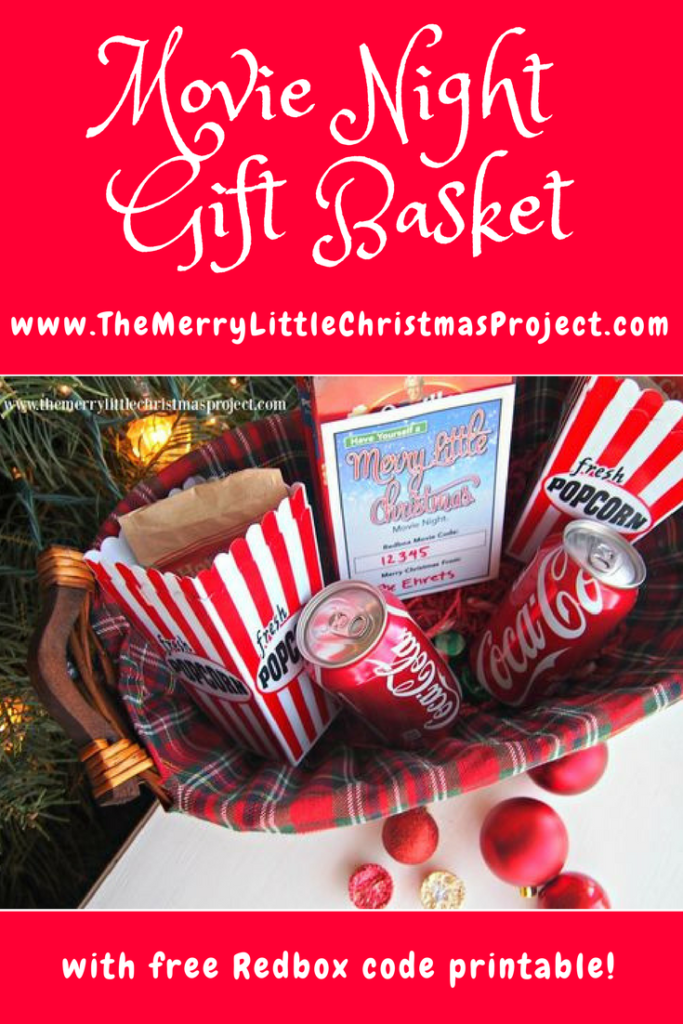 ***
Do you wish you had more time to savor the holidays instead of getting caught up in the last minute stress? Click here to sign up now for my FREE 3 Days to an Organized Christmas Challenge. Each day of the challenge, I will send you a lovely free planning printable or resource that will help you begin your prep like a Christmas planning BOSS!