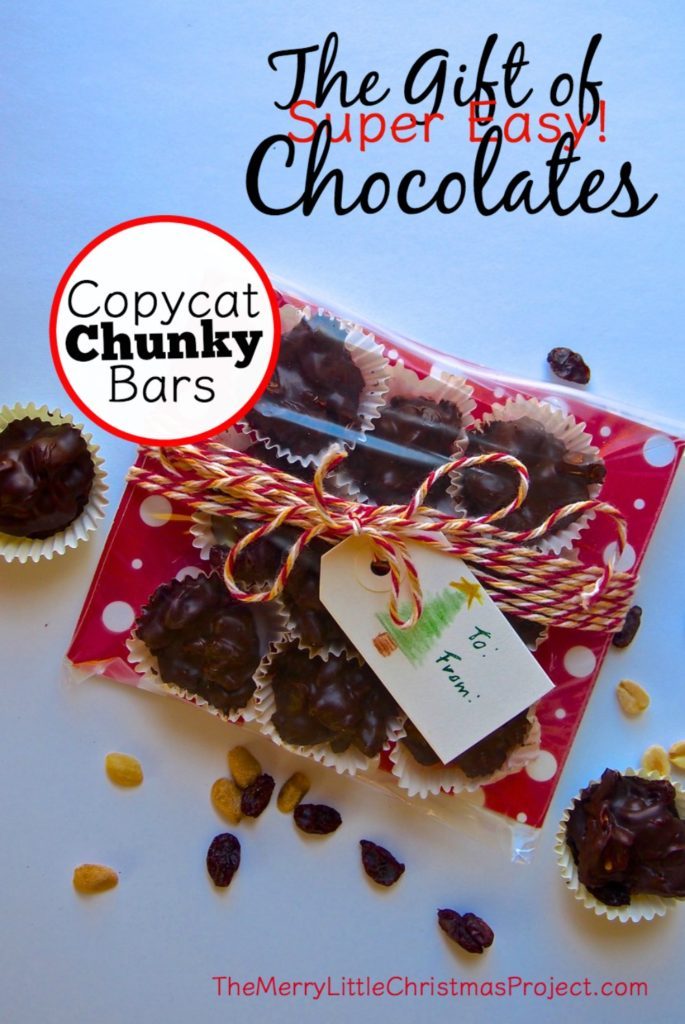 Not familiar with our
Rule of One
? These are the types of gifts that can be given as gifts to neighbors, teachers, friends and more. One Gift + One Prep Time = A Simpler Christmas
When my friends and I hung out together this past summer to make gifts to bless others, one of the gifts we made was  homemade chocolates. I was stunned at how easy it was to make these yummy treats. First we poured chocolate melting wafers into a bowl and melted them in the microwave at lower power for 30 seconds; then we repeated the melting process stirring until the chocolate was smooth.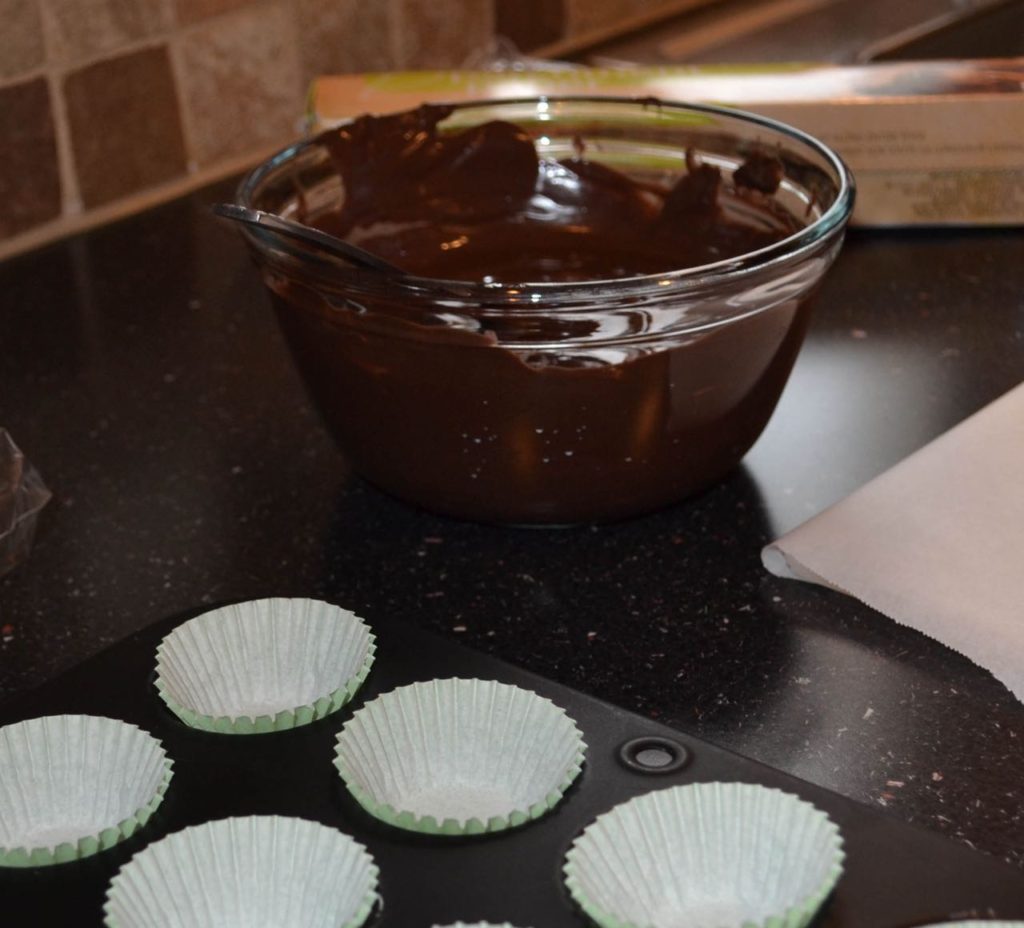 Next we poured some almonds into the melted chocolate and mixed well.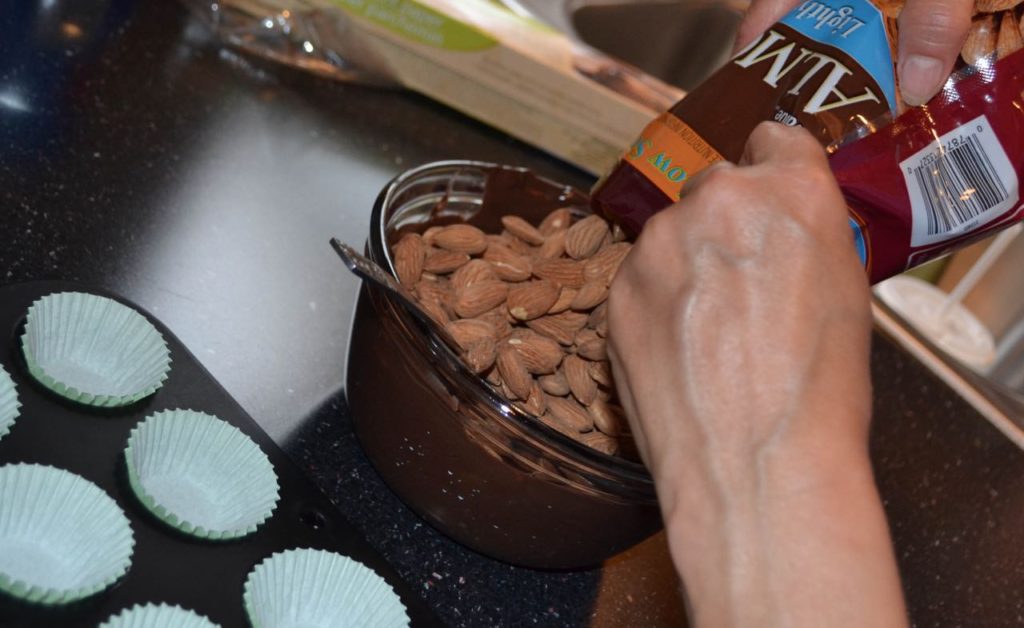 Then we spooned the chocolate-almond mixture into mini-cupcake wrappers in a mini-muffin pan.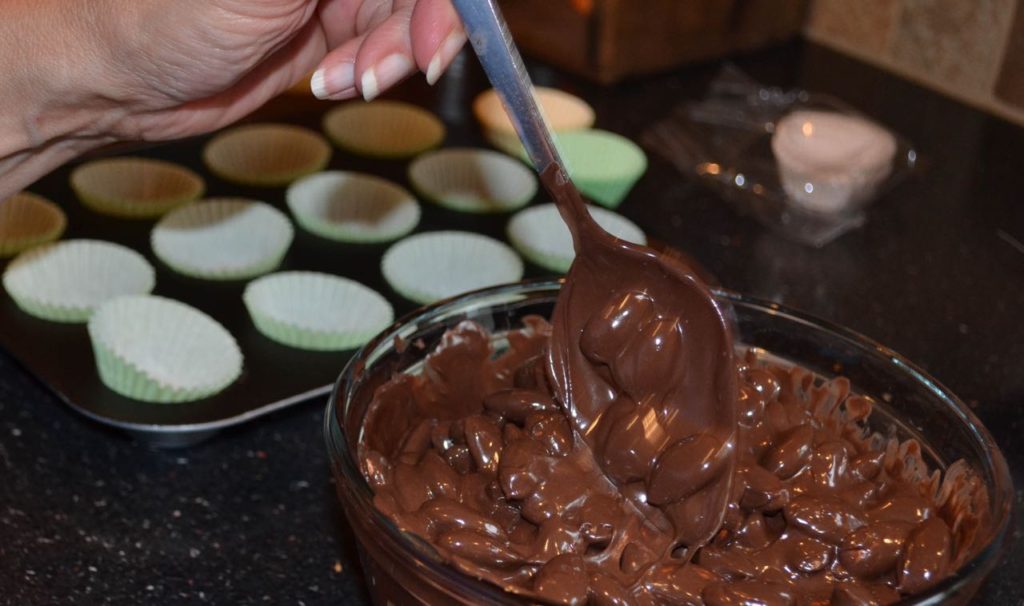 Aren't they beautiful?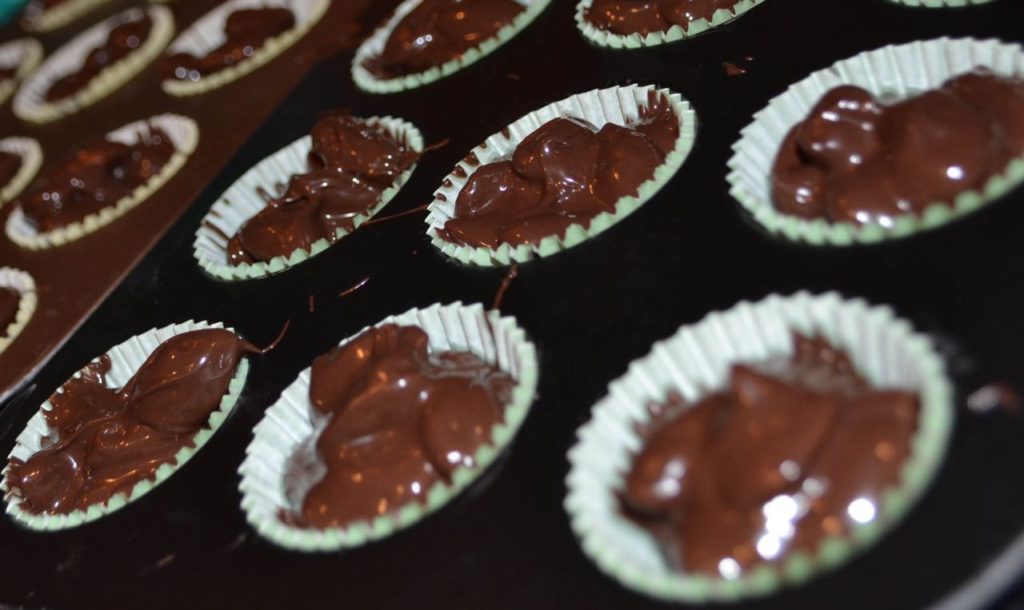 The final step was to refrigerate them until they hardened.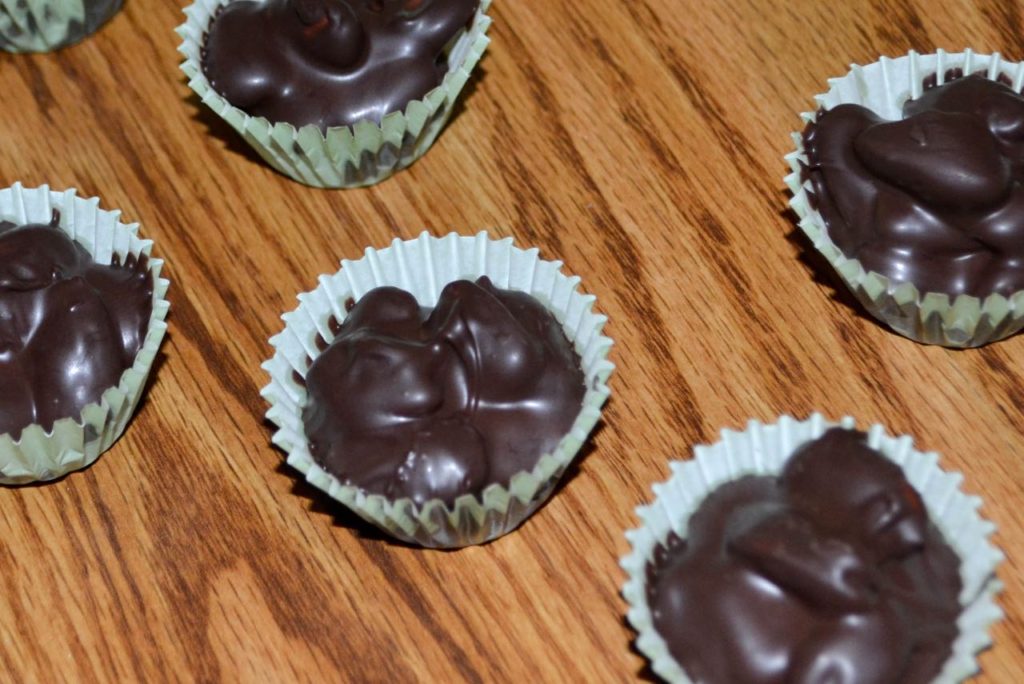 It really is that easy–it takes minutes and the results are delicious.
But wait! There's more!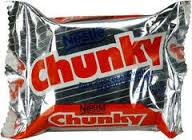 After we did this, I decided to do some experimenting on my own. I had a jar of peanuts and a box of raisins in the house and nostalgia took over. I happily remembered munching on the sweet and salty mix of Chunky Candy Bars back in the '60s when I was a teenager. [And they were–unbelievably–only five cents apiece!]  They're hard to find now days and, when found, cost painfully more than five cents.
The three steps are ever so simple and only three ingredients are necessary. The measurements listed below are only approximate. The main thing is that you don't want the mixture to be mostly chocolate–a Chunky bar is chocolate thick with raisins and nuts.
Three Ingredients: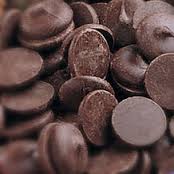 1) 2 cups milk chocolate (or dark chocolate) melting wafers
2) 1/2 cup roasted, unsalted peanuts
3) 1/2 cup raisins
Three Steps:
#1–Microwave 2 cups of the chocolate melting wafers at 1/2 power for 30 seconds, stir and then microwave for another 30 seconds; thoroughly stir again. Repeat only if necessary.
#2–Stir in 1/2 cups raisins and the same amount of coarsely-chopped unsalted peanuts making sure that it's more raisins and nuts than chocolate
#3–Spoon the mixture into the mini cups and refrigerate for an hour or so until hardened.
And there you have it, two stunningly simple  gift ideas for friends, neighbors, teachers, and others you want to bless with a Merry Christmas gift.
******