Creative Ways to Give Gift Cards
Gift cards can be an easy choice when it comes to teachers, friends, relatives or those who are difficult to buy for. Here are a few ways to make that gift card stand out and make the presentation a bit more fun!
The Yarn Bomb.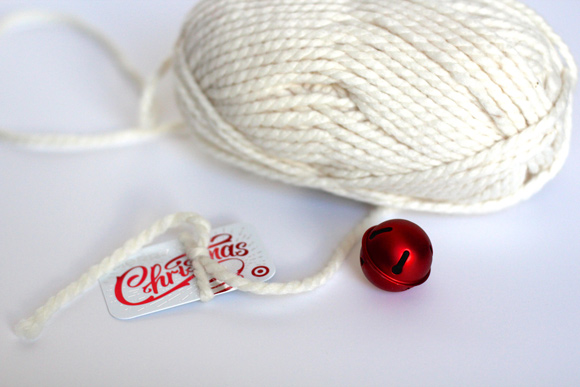 Get all the tips here to create your own yarn bomb! Easy & fun.
2. Restaurant "Menu" Board.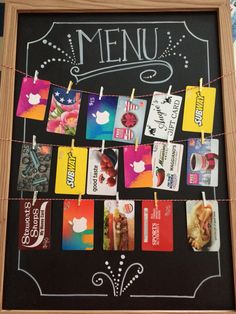 3. Coffee Cups to Go!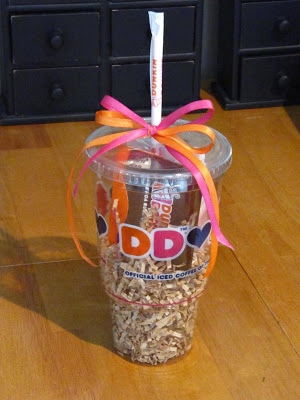 SO simple! For iced coffee cups check out the instructions here.
4. DIY Gift Card Snow Globes.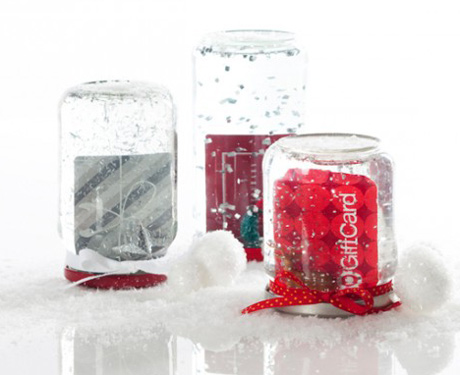 If you're even a tiny bit crafty you'll want to make these! All you need are some household supplies along with your cards and you're set – start saving those empty jars now. Check out instructions on how to make these here.
5. T-Shirt "Burrito" and a Gift Card – To Go!
Oh my goodness – I LOVE this idea! Check out all the details here for a FUN way to give a t-shirt and gift card.
6. Restaurant Gift Card Served Up!
This is a fun way to "serve" your restaurant gift card!  Fold a napkin and insert cutlery & gift card, place on a pretty plate and wrap the whole setting in clear wrap.
7. Gift Cards in a Frame!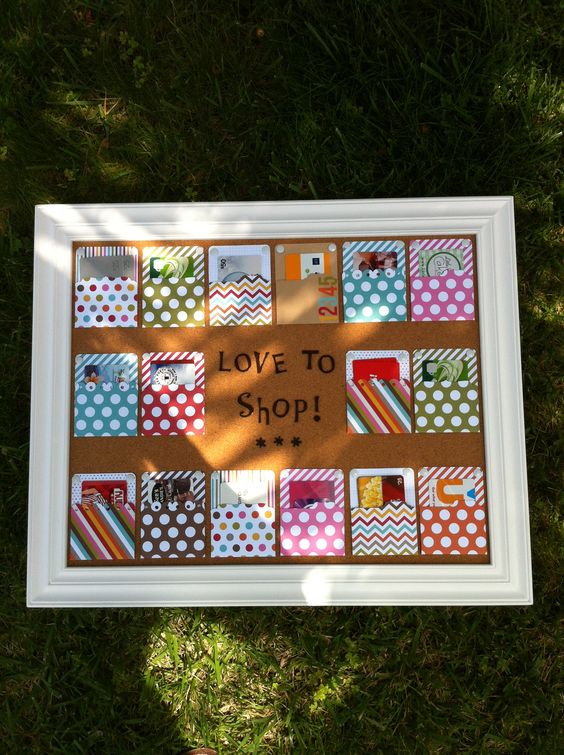 This is so simple. You could use a picture frame with multiple openings or a cork board with pockets – either way will be awesome!
8. Photo Holders.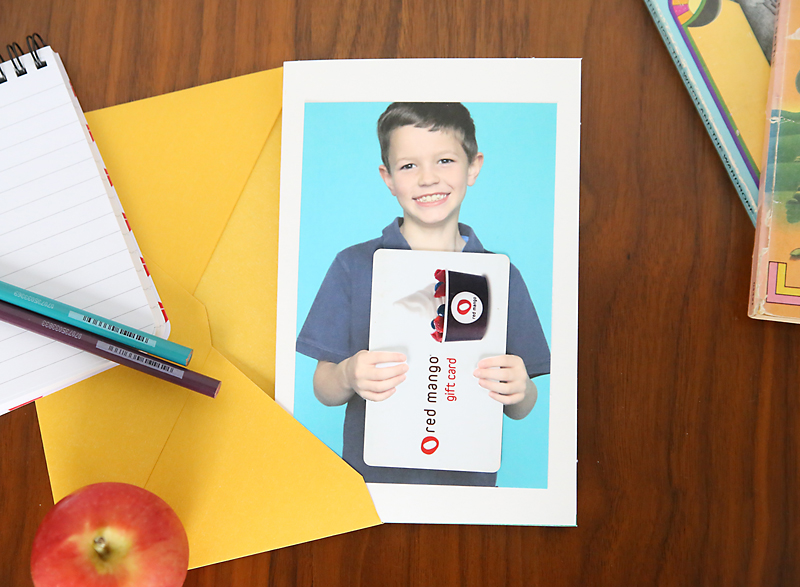 These are just the cutest things! Great for grandparents, teachers, aunts, uncles, etc. Check out all the instructions here.
9. Candy Tin Holder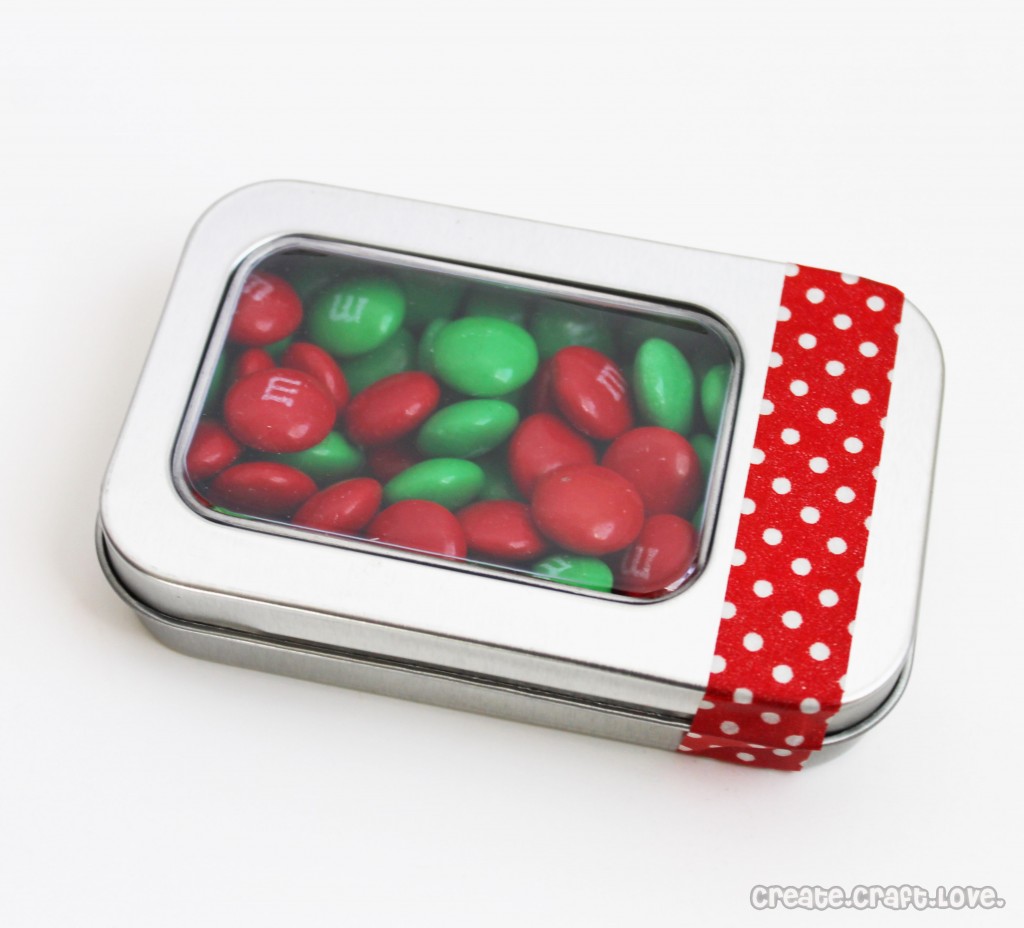 Yummy and quick, plus who doesn't like a little sweet with their treat? Check out the details here.
10. Balloons!!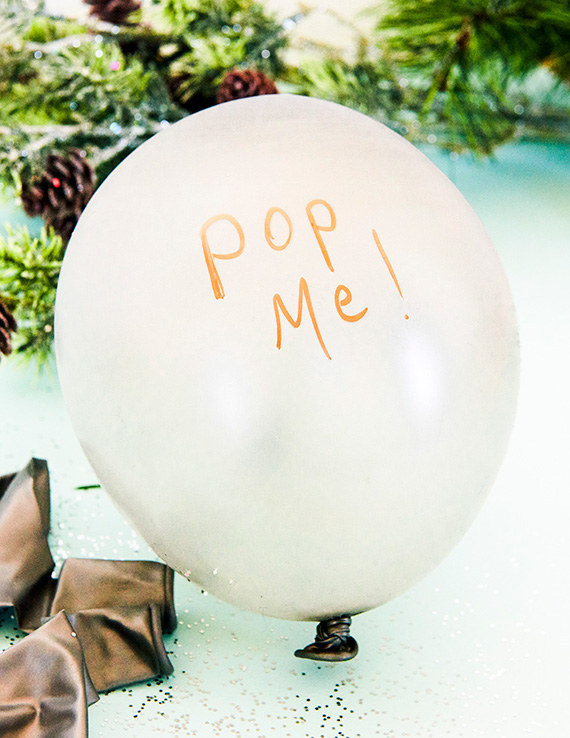 So easy and a great one for kids! You could even fill several with air and one with the gift card then let them pop them all until they find their gift.
11. Thanks a Latte!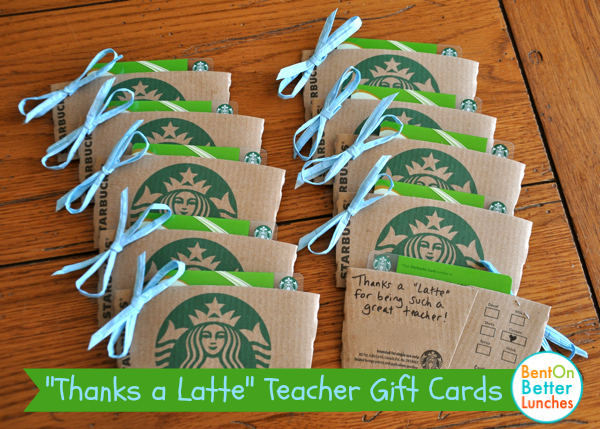 Cute idea to do in bulk for teachers – find out more here.
12. Mailbox Full of Cards.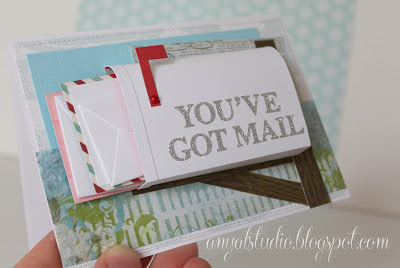 This is precious and though it takes some skill, the end result is just great. Fill that little mailbox with gift cards! Check out the tutorial here.
13. In a jar.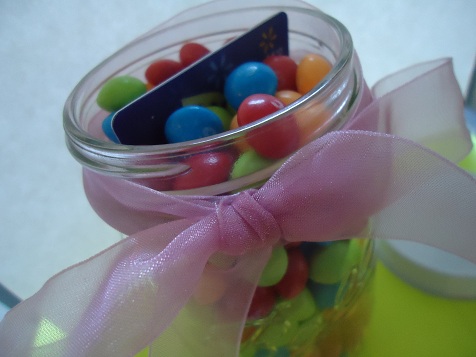 Tuck that gift card inside a jar full of yummy candy. Get all the details here.
14. In a Plant.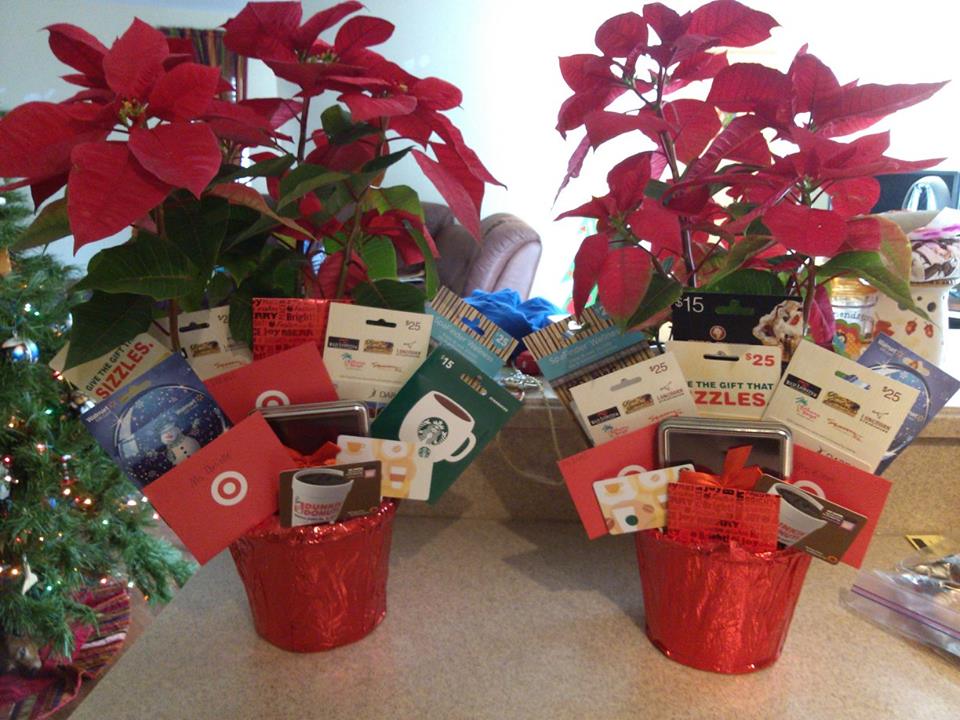 How fun to receive a beautiful plant that ALSO holds gift cards!
15. As a Bouquet.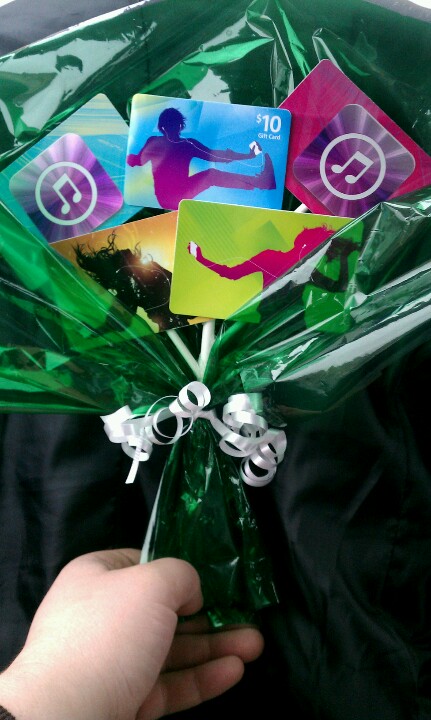 Just simply FUN! Grab some colored cellophane and create your own gift card bouquet!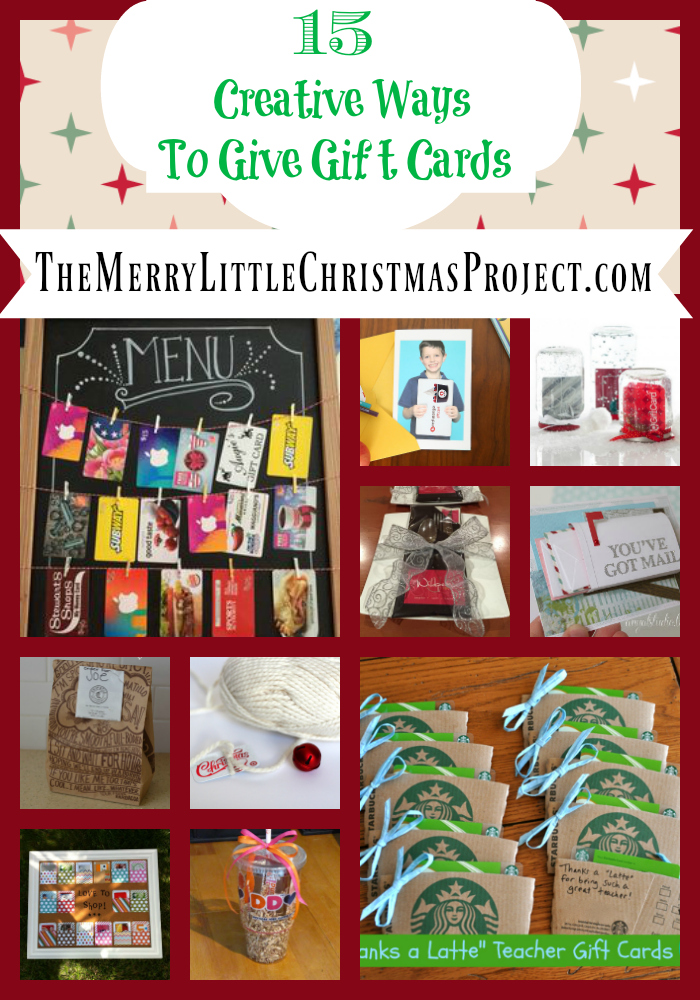 Looking for more clutter-free gift ideas? Click here for 100 Clutter-Free Gift Ideas.